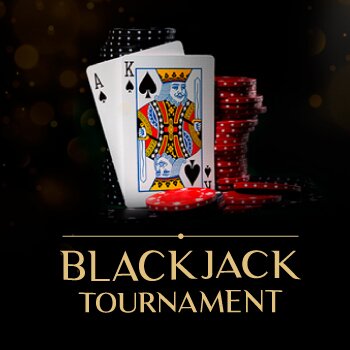 Online blackjack tournaments are a great way to get a little bit extra from playing blackjack.
Blackjack tournaments are quite exciting, with hundreds of competitors playing each other for the cash prize pool. They come in various formats, but what they all have in common is that players compete with each other for chips.
We'll show you how the tournaments work, the general rules, and give you the best strategy for playing and winning in a blackjack tournament.
We will also give you a list of the best online casinos to play blackjack tournaments.
All About Blackjack Tournaments
Best Online Blackjack Tournaments For Real Money
Many online casinos offer blackjack tournaments for real money but you want to make sure you only play at legitimate sites. Below, our experts put together a list of their favorite blackjack contests online.
Wild Casino – $5,000 Prize For Tournament Winner!
Get wild with this outfit's day-long tournament on Wednesdays or Wild Casino's long-weekend competition. The Wednesday blackjack tournament puts up $25,000 in bonus prizes, with the high chipper collecting $5,000. If you get in the top 50, you stand to win $50 or more.
The entry fee is $10, and you have 24 hours to build on the 200 chips they give you.
The weekend blackjack tournament goes from Friday through Monday with $10,000 worth of bonus money and a top prize of $5,000. If you make the top 50, you can get $50 or more for your $10 entry fee.
BetOnline Casino – $3,000 To Tournament Winner!
This casino-sportsbook has a couple of tournaments, including free-entry accumulation tournaments. The freerolls are snappy four-hour night blackjack tournaments that run almost every day.
They offer $10,000 in bonus prize money, with the winner getting $3,000 and the top 20 picking up $100 or more.
Periodically, BetOnline will also host a $10 buy-in that runs for four days. They are also $10,000 competitions, the winner taking $3,000 and the top 50 getting up $50 or more.
Super Slots Casino
No, they are not just a slots operation. Super Slots has blackjack tournaments like the Wednesday and weekend events at Wild Casino – a 24-hour, $25,000-midweek tournament and a four-day weekend competition for $10,000.
The Wednesday tournament goes from midnight to midnight and the weekend event runs from midnight Friday to 11:59 pm Monday.
They have the same prize distributions and entry fees.
Top Online Casinos That Offer Blackjack Tournaments
| RANK | CASINO | BET LIMITS | BONUS | PLAY NOW |
| --- | --- | --- | --- | --- |
| 1 | Wild Casino | BET LIMITS $5 - $10,000 | BONUS 100% up to $5,000 | Play Now |
| 2 | BetUS | BET LIMITS $1 - $5,000 | BONUS 150% up to $3,500 | Play Now |
| 3 | BetOnline Casino | BET LIMITS $5 - $10,000 | BONUS 100% up to $3,000 | Play Now |
| 4 | Cafe Casino | BET LIMITS $5 - $5,000 | BONUS 250% up to $1,500 | Play Now |
| 5 | MyBookie Casino | BET LIMITS $2.50 - $5,000 | BONUS 150% up to $750 | Play Now |
How To Join And Play In A Blackjack Tournament At A Legit Online Casino
Check out the tournament we recommended above and find a favorite taking into account the time and money you want to spend.
If you don't have one yet, open an account with the online casino of your choice. Casinos require players to have accounts with them to participate in blackjack tournaments.
Sign up for the tournament. You should find a list of open events with entry fees and times. In some cases, you will find blackjack tournaments in the casino's "table games" or "blackjack" sections. In other cases, they'll have a dedicated "tournaments" or "contests" section.
Pay the entry fee if one is required, and you are ready for blackjack tournament play. Click on "join" or "play" and you'll be playing within minutes!
Online Blackjack Tournament Rules
Players pay an entry fee and start with the same number of chips. You play to win the most chips.
The rules of conventional blackjack apply during play.
Players can be eliminated by rounds or play to a time limit for total chips.
There are 20 to 30 hands per round.
You can vary bet amounts according to minimum and maximum bet limits.
In elimination tournaments, a dealer button determines the betting order for each hand at a table.
Online Blackjack Tournament Strategy
Your blackjack tournament betting strategy depends on the type of tournament you are playing. Be sure to understand the differences between tournament types before applying a blackjack strategy.
Top Tips To Win More At Blackjack Tournaments
First, keep in mind that you are playing against other players in a round or the tournament. Always be aware of where you stand on your table or the leaderboard.
Your goal early is to stay in the running, so the best blackjack tournament strategy is to be conservative in your early betting and follow a basic play system.
Later in a round or tournament, you can vary your betting and strategy. You may not want to double down on an 11 or split Aces if you lead.
If you are in an elimination event, keep an eye on where the dealer button is on the table. When the button gets to you, you have the advantage of knowing how others on the table are betting
Put Your Skills To The Test At Wild Casino's Blackjack Tournament

Bonus:

100% up to $5,000

Play At Wild Casino
How Do Online Casino Blackjack Tournaments Work?
Online casino tournaments usually come in two forms. There are elimination tournaments in which players battle it out over several rounds. There are also accumulation tournaments where players win as many chips as possible over a specific time.
Players divide prizes according to chip-count standings. You often need an account with the online casino and pay an entry fee to get in.
Elimination Tournaments

The elimination tournaments go by rounds, usually with 20 to 30 hands per round. Everyone starts with the same number of chips and plays at tables of three to six players. The top one or two chip holders at the end of a round advance to another table and round. The final round's chip leader gets the grand prize, and the other finalists divide the remaining prizes.

Non-Elimination Tournaments

The non-elimination tournament or accumulation tournaments have a time limit and a leaderboard to know where you stand in the competition. Each player tries to end up with the most chips by the end of the designated time. The prize distribution usually goes 20 to 50 players deep.
The length of the tournaments varies according to the format. You can find events that last from hours to days.
Live Blackjack Tournament Setups
Elimination Tournaments
These are the most popular blackjack tournaments at land-based and online casinos. In these contests, gamblers compete with each other at individual tables for the most chips. The ones who win the most chips after a round, advance to the next round.
In some of these events, low-chip players go out after the 8th, 16th, 25th, or 30th hands of each round.
Non-elimination or Accumulation Tournaments
Here, players go for the most chips against everyone else in the entire tournament over a specified amount of time. A leaderboard helps players know where they stand as the event progresses. Winnings distribute to 20 or more players according to how they finish.
Sit 'N' Go Tournaments
These are tournaments with a small number of players, sometimes as few as six. The contest doesn't start until a table is filled. They can last a few minutes or hours, depending on how the chips run. The chances of winning are good, but the prizes are small.
Freeroll Tournaments
These events have no cost but an award of some sort. They can be elimination or accumulation tournaments and sometimes are qualifiers for bigger tournaments.
Join An Online Blackjack Tournament And Win!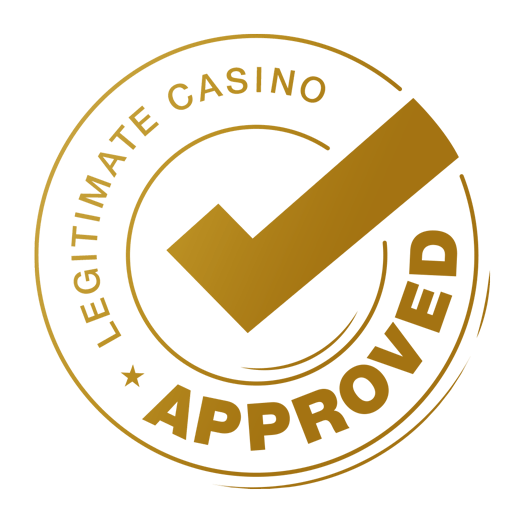 Online blackjack tournaments are a great way to test your skills against other players while having fun and making real money. Play from your desktop or laptop computer, or even on-the-go from your mobile device!
On this page, you've learnt about the different types of contests available and the costs, prizes and types of play. Make sure to pick the one that best fits your needs and expectations. And always remember to play at legitimate online casinos such as the ones we've recommended.
And if you find you enjoy the online casino tournament experience, slots tournaments and roulette tournaments are also available at some casino sites. Check them out!