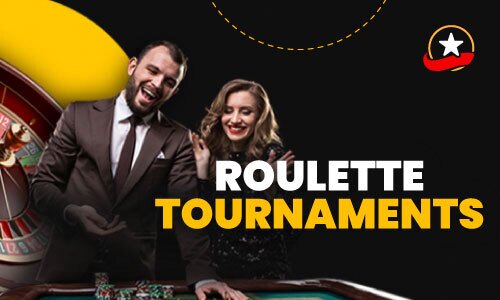 Joining an online roulette tournament is a great way to satisfy your competitive edge, have fun, and win big.
You'll need to know how to play roulette, of course, but playing in roulette tournaments comes with its own set of strategies and playstyles.
If you're interested, you can check this article out for more information on online roulette tournaments, which casinos you can play at, and some tips and tricks to help you win.
Best Online Casinos To Play Roulette Tournaments Online
| RANK | CASINO | ROULETTE GAMES | BONUS | PLAY NOW |
| --- | --- | --- | --- | --- |
| 1 | Wild Casino | ROULETTE GAMES 10 | BONUS 100% up to $5,000 | Play Now |
| 2 | BetUS | ROULETTE GAMES 3 | BONUS 150% up to $3,500 | Play Now |
| 3 | Super Slots Casino | ROULETTE GAMES 8 | BONUS 250% up to $6,000 | Play Now |
Roulette Tournament Rules: How Do Tourneys Work?
Online roulette tournaments come in various forms, depending on the online casino and even the game. Fees, time limits, and betting rules vary widely from one casino to the next so it is important to make sure you know the rules before entering.
Cost To Enter
Some roulette tournaments require you to pay an entry fee. This is so that the organizers can create a prize pool from all entries. Once you pay the buy-in, you'll be given a chip stack for you to play with, and you'll have a limited amount of time to accumulate as many chips as you can.
Prizes
The player with the most chips wins the tournament and takes home the biggest cut of the prize pool. Roulette tournaments operate in a closed circuit, so all chips wagered and earned get distributed to players within the tournament.
It creates a fun and exciting atmosphere for all participants!
Steps To Enter A Roulette Tournament
Find The Tournament You Wish To Enter: Check out the tournaments we recommend below. Take into consideration cost to enter (some are free!) and prizes.
Pay The Buy-In/Entry Fee (unless it's a free-roll): Some online casinos require an entry fee to join their tourneys while others are free to enter. If there is a fee to pay, you will need to pay it before joining.
Register To Play: Select the event you want to join and click on "join" or "play now" to start playing. Some online casinos will allow you to register for tournaments in advance.
Play And Track Your Rankings: Make sure you track your rankings while you play. It is also key to check for the tournament's end time to see how much time you have left to play and win credits.
Collect Your Winnings!: Check out the tournaments rules. Many offer prizes for the 10 or even 20 top placers.
Roulette Tournaments At Online Casinos: Our Three Top Picks
Roulette Tournament At Wild Casino: Best Choice For U.S. Players
Wild Casino frequently offers players the chance to win huge amounts of money on their free-to-enter online roulette tournaments.
Although their tournaments aren't permanent fixtures, they pop up regularly and you can expect to see huge prize pools of up to $100,000.
If you're in the mood to participate in a tournament with the chance to win $15,000 for first place, try out Wild Casino's roulette tournaments.
We love the fact that their tournaments are free-rolls—it encourages players to play and creates a competitive and fun environment!
Cost: Free to enter
Prizes: $100,000 prize pool
Roulette Tournament At BetUS: Another Great Option For Players In The USA
BetUS is one of the most popular and trustworthy online casinos out there for U.S. players. We love their gaming software and how much of a joy it is to play roulette on their website.
Once you log into your BetUS account, on the Casino page, click on the Tournaments tab to find out when the next roulette tournament starts. You'll find a variety of tournaments from freerolls to pay-to-enter ones.
There are tournaments every day with prizes ranging from $1,000 to $5,000, and there are special events where you can win much more! Check it out for yourself and try your luck at BetUS's roulette tournaments.
Cost: Some tourneys are free, some require a small buy-in fee
Prizes: from $1,000 to $5,000 depending on the event
Roulette Tournament At Super Slots: Our Third Choice
Super Slots also run a free-to-enter roulette tournament with a prize pool of $50,000. Entering the tournament is simple—you just need to click the "play now" button on the promotion page, and you're good to go!
Super Slots roulette tournaments run for a few days at a time to give players a fair chance at participating in it. We also love how they offer unlimited $10 rebuys in the tournament to give you the opportunity to stay in the game.
Try playing your first roulette tournament at Super Slots! We guarantee you'll have a blast.
Cost: Free to enter (with unlimited $10 rebuys)
Prizes: $50,000 prize pool.
How To Win A Roulette Tournament: Our Top 3 Strategies
When playing in a online roulette tournament, you need to adopt certain strategies to help you accumulate the most chips. These strategies below may help you conquer roulette tournaments and take home the big prize.
Vary Wager Size

The point of a roulette tournament is to walk away with the most chips. If you throw away your chips with no real strategy on sizing, then you're going to lose them very quickly.

Make sure you develop your own personal playstyle where you vary how much you wager per spin.

Diversify Your Playstyle

Diversifying your playstyle is different from varying your wager sizes. It means developing a style of play that sees you betting inside or outside, small or large, at any given point in the tournament.

Playing inside refers to betting on single numbers, splits, etc. While playing outside refers to betting on black/red, odd/even, and other lower payout options.

Don't Fall for the Gambler's Fallacy

The gambler's fallacy in roulette means you believe in trend betting. If you see ten black numbers in a row and go all-in on red because you believe it must come, you're setting yourself up for disaster.

Believing there is a trend in roulette is a fallacy, and you should treat every spin uniquely.
Enter A Roulette Tournament And Let The Fun Begin!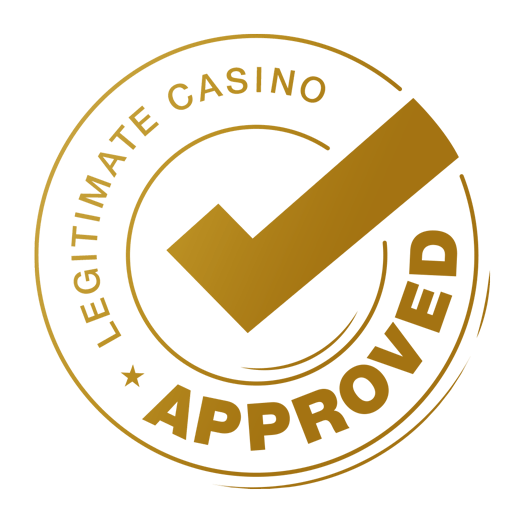 Roulette tournaments, in-person or online, are great fun and a way of satisfying your competitive needs while enjoying the game of roulette. In a way, roulette tournaments can be cheaper than playing the game normally, as you're given a set amount of chips upon entry. We strongly recommend you give it a go!
Entering a roulette tournament at our recommended online casinos is easy, and most of the time, they're free to enter! There's no financial risk on your end, and you may be able to win up to $15,000.