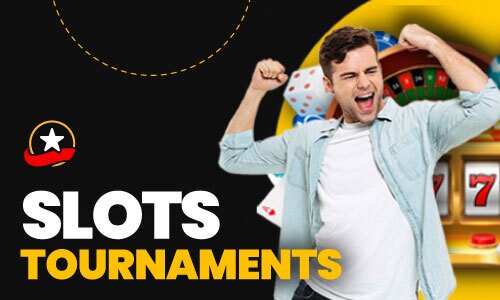 Slots are some of the most lively and fun games at any online casino. But playing in an online slots tournament can make the experience even more exciting! 
In an slot tournament, you compete against other players to get the most wins over a certain period of time and play for a chance to win big prizes. They are inexpensive (some are free to join!), easy to enter, and just plain fun.
Join as as we show you around the best slot tournaments online.
All About Slot Tournaments
What Are Slot Tournaments?
Online slots tournaments are casino events in which players spin the reels on specific slot games and compete against each other (rather than the house).
Each player gets a specific number of coins or credits and a limited period of time to make the most of those credits. At the end of the duration, the players with the most credits win prizes.
Luck Vs. Strategy
Unlike a poker tournament, winning a slot tournament depends a lot more on luck than on strategy – so you could win even if you're a complete beginner.
This said, there are still some tips and tricks you can put in place to improve your chances of winning. Continue reading to learn everything you need to know about slot tournaments, including some strategies you can use to win more often.
Where Can You Play Free Daily Slot Tournaments Online?
| RANK | CASINO | SLOT GAMES | BONUS | PLAY NOW |
| --- | --- | --- | --- | --- |
| 1 | Wild Casino | SLOT GAMES 177 | BONUS 100% up to $5,000 | Play Now |
| 2 | BetOnline Casino | SLOT GAMES 165 | BONUS 100% up to $3,000 | Play Now |
| 3 | Bovada Casino | SLOT GAMES 216 | BONUS 100% up to $3000 | Play Now |
How Do Slots Tournaments Work?
Online slots tournaments come in various forms. The entry fees, time limits, and betting rules vary from tournament to tournament.

Make sure you check out the rules before entering as they will be key to deciding whether the slot tournament is worth joining.
Cost To Enter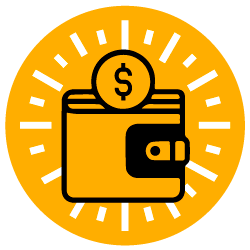 All of the slot contests we recommend on this page are free to join. However, some online casinos will charge a fee to players looking to play in a slots tournament.
Most tournaments give competitors the option of buying more credits or reloading if they run out of credits.
When it comes to cost, there are basically two types of tournaments.
Free Slot Tournaments: you won't have to pay an entry fee to join. In some cases, online casinos rewards winners with free spins at specific slot games, instead of real money prizes. Check out the contest's T&Cs before joining.

Buy-in Slot Tournaments: in this case, you will have to pay an entry fee. They are generally relatively low ($1 to $5) so it won't affect your budget too much.
Prizes
The prize amounts are generally guaranteed, but some are based on the number of entrants and entry fees. Prizes range from as little as $15 for short events to thousands for bigger competitions.
Winners are required to continue to play at the casino to be eligible to withdraw their winnings.
After a specific time period – it could be minutes or several days – the players with the most credits divide the prize money. Most times, the top 20 players on the credit board get a share of the prize pool.
Types Of Tournaments
Depending on how you sign up and who can take place, online casinos use specific terminology to describe their tournaments. Here's a quick guide to help you understand what you're signing up for:
Sit And Go Tournaments: in this type of contest there is a limited number of seats and the competition starts as soon as they are filled.

Comped Tournaments: these contents are offered by the casino to their regular players as a sort of loyalty rewards. They are basically reserved for VIP players.
Reloader or Externder Tournaments: in reloader competitions, you are allowed to buy additional credits once you've run out of the original amount you received. In extender tournaments, you buy additional points that get added to your final score to improve your chances of winning.

Survivor or Elimination Tournaments: the contest is organized in several rounds and only the best players in each round make it to the next.
Steps To Enter An Online Slot Tournament
Find A Tournament You Like: The sites we list on this page have some of the best slots tournaments available online. Sign up at the online casino of your choice and make a deposit.
Look For The Slots Tournament On The Casino's Website: You can find a contest under the online casino's Slots, Promotions, or Tournaments section. Click on the tourney you like, and you will get information on rules and how to register.
Register To Play: Select the event you want to join and click on "join" or "play now" to start playing. Some online casinos will allow you to register for tournaments in advance.
Track Your Rankings: You can track your rankings while the event is taking place. Knowing where you stand in the contest will allow you to make important decisions, including whether you should buy more credits. It is also important to check for the event's end time to see how much time you have left.
Collect Your Winnings: Each contest has its own rules but many casinos offer prizes to the top 10-20 placers. Prizes can go up to the thousands of dollars.
Slots Tournaments At Online Casinos: Our Three Top Picks
1) Free Slots Tournament At Wild Casino: Best Choice For US Players
We like the slots tournaments at Wild Casino because they have something going on every day. Their Fruit Loot Tournament runs each day from noon to midnight and offers $20,000 in prizes for the top 20 placers.
Keep an eye on their Promotions section from the menu for other special slots competitions they run periodically.
You can find the daily offerings by going to the Slots section and clicking on the Slots Tournament game. That will take you to a lineup of ongoing and upcoming competitions. The "i" next to the event will give you information on the rules of the tourney.
✅ Join For Free!
It's a freeroll, so there is no fee for the 250 credits you start with. And if you run out of credits, you can reload for $5.
They make those rebuys worthwhile by offering a top prize of $3,000. If you place in the top 20, you'll get at least $100. 
✅ Great Selection Of Engaging Slots
Wild Casino has a great lineup of lively and engaging slots, so you will have tons of fun going for prize money no matter what the selected tournament game is.
2) Free Slots Tournament at BetOnline: Another USA-Friendly Slots Tourney
This casino also hosts a daily tournament from noon to midnight with $10,000 up for grabs. The winner gets $3,000, and 19 others divide the rest. It's free to get in, and you can reload credits for $15.
 Also, look here for occasional tournaments like the three-day Supervillain event we saw. Promoting The Slotfather II, Blood Eternal, and Dr. Jekyll & Mr. Hyde games, the tournament offers a choice of playing one of those.
✅ No Entry Fee!
There's no entry fee, and they assign points. But you play with your own money – for every spin of $3 or more, you earn a point, and you get extra points for winning spins. You spin for enough points to put you in the top 50.

The winner receives $1,500 and places 31-50 earn $25 each.
✅ Tons Of Fun Slots & Exciting Themes!
Find the competitions in the BetOnline Slots section. BetOnline selects tournament slots games that offer lots of fun because of the exciting themes. It is extra rewarding to have a chance for extra cash while playing a compelling game.
3) Free Slots Tournament at Bovada: Dash for Cash
Bovada takes a different approach with tournaments with 10- and 15-minute dashes for cash called Leaderboards.
✅ Join For Free – Bet Your Own Money!
At certain times each day, a slots game is designated for competition. Play the game for points, but you bet a minimum of $0.20 of your own money.
Prizes are usually $15 to $20. Leaderboards are on the Bovada main Casino page, and you can click on a game to get in.
✅ Quick And Fun
These tournaments are so quick and fun, they are hard to resist. It may be the best way to play slots! Test your luck and skils against others players and take the prizes home.
How To Win A Slots Tournament: Our Experts Share Their Secrets
The key word to remember when competing in a slots tournament is "maximum." You want to spin as much as you can and wager as much as possible to make it into the prize pool. These tips explain:
Bet As Much As You Can On Each Spin

You increase your chances if you play through as many of your credits as possible. Any credits left when the tournament time runs out are wasted.

Use All Of The Paylines

Taking full advantage of paylines always adds to your chances of winning slots.

Maintain A Constant Speed – Fast

Most tournaments allow an unlimited number of spins, and you want to take advantage of that. If there is a minimum-spins rule, make sure you go over that.

Keep An Eye On The Leaderboard.

Tournaments usually have a list of the top competitors and their scores. You want to weigh your chances of finishing in the money. Lower scores on the board may make it worth rebuying even multiple times to pick up a prize.

Know The Game And The Tournament Rules.

Each slots game's eccentricities, like symbols, scatters, and bonuses, are important. And you want to know the time, bet, and spins limits of the competition.
Get Ready To Spin And Win!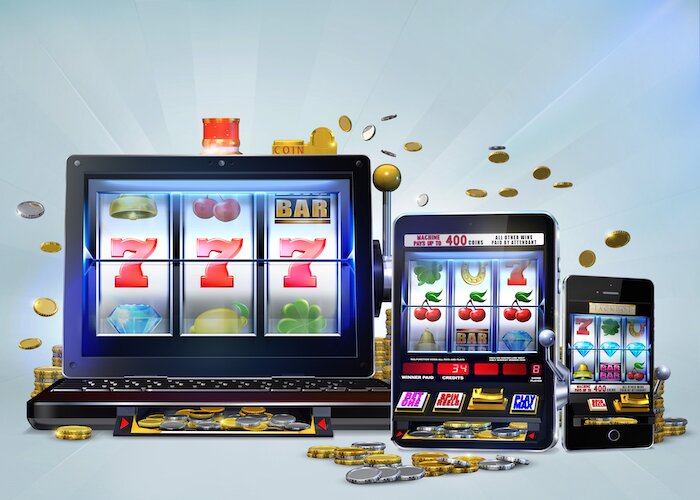 Software developers have made online slots the most vibrant and compelling games at internet casinos. You can make the experience even more exciting by playing in a slots tournament at one of our top-rated online casinos.
The events are simple to join, cost almost nothing and don't have to take up much of your time.
Plus, you get to test your skill and luck against other players, rather than just competing against the house.
So go to one of our casino's Slots or Promotions sections and find an event for you. Don't miss a chance to get in on some of the most exciting action in cyberspace while playing real money slot games for rewarding prizes.