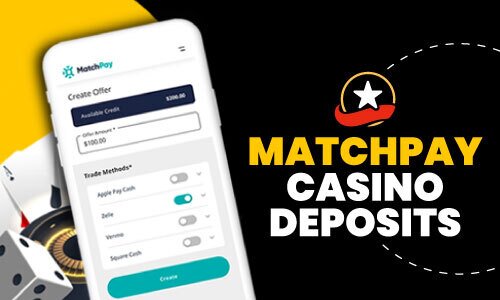 MatchPay Casinos allow online gamblers to use the peer-to-peer payment service to deposit and withdraw funds.
The big advantage of MatchPay is it allows US players to move funds from their Venmo, PayPal, Zelle, or CashApp accounts into their online casino account.
At the moment, Bovada is the only US online casino that takes MatchPay. Take into account, however, that this deposit option is not available to all players.
Discover everything you need to know about funding your online casino account using MatchPay!
All About MatchPay Casinos
What Is MatchPay?
MatchPay is a peer-to-peer credit trading marketplace that matches credit users with creditors. MatchPay allows buyers (credit users) and sellers (creditors) to trade money quickly and securely through different payment methods 
The more accounts you hold at the different payment services, the faster you'll get a match on MatchPay. These are the payment services that MatchPay traders can use:
The only US online casino that is currently accepting MatchPay deposits is Bovada. However, because this payment method is not available to all players, you should check if you are allowed to use it for deposits and withdrawals when you sign up at this online casino.
Pro Tip: Check If MatchPay Is Available To You At Bovada
Once you create your online casino account at Bovada, check if MatchPay appears on your list of available payment methods. If it doesn't, make sure to contact their customer service to see if they can make the service available for you.
Alternatively, check out our suggestions for alternative payment methods you can use at online casinos in the table below.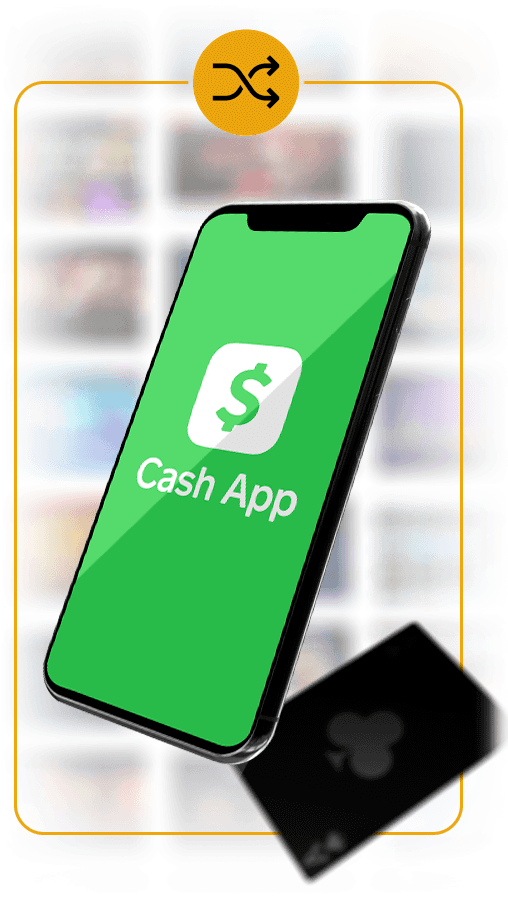 Does your online casino not take MatchPay? Try CashApp instead!
Easily deposit at the casino of your choice using Cash App. This payment processor allows you to buy and sell Bitcoin, which you can then use to deposit at any online casino.
MatchPay Alternatives For Depositing At Online Casinos
If MatchPay deposits are not available to you at Bovada, don't fret. There are several alternative payment gateways that you can use to fund your online casino account.
Check out our top three recommendations in the table below.
PAYMENT METHOD
FEATURES
DEPOSIT AT

– Pay With Bitcoin Using Cash App

– Take Advantange Of High Deposit Limits

– Claim Large Crypto Bonuses

– Make Easy And Straightforward Transfers

– Wide Range Of Deposit Limits ($10-$15,000)

– Useful in the Bovada Community

– Use Neosurf Vouchers To Avoid Using Your Credit Card Online

– Benefit From Increased Anonymity

– Receive Payouts Within The Hour
Best Online Casino That Accepts MatchPay
RANK
MATCHPAY CASINO
BONUS
MIN/MAX DEPOSITS
PLAY NOW

#1

Bovada Casino
100% up to $3,000

Min/Max Deposits:

$20-$1000
Play Now
Using MatchPay At Bovada
The best online casino that accepts MatchPay is Bovada Casino. Bovada is the US successor to Bodog, the world-famous Canadian online casino. Read our Bovada Casino review to learn more about the site.
Bovada's deposit limits for MatchPay are $20 to $1000. When you make a deposit using MatchPay, you'll receive a 100% deposit bonus up to $1000 on your first deposit (code: CAWELCOME100). You'll also receive a 100% bonus up to $1000 deposit on your second and third deposits (code: BV2NDCWB).
Making A MatchPay Casino Deposit
Whether depositing or withdrawing from Bovada, players who want to use this helpful banking method need to create a MatchPay account. This MatchPay account will be linked solely to your Bovada account and cannot be used for outside trades. Once the cash is out of your Bovada account, the money can be moved to other online payment services.

Funding your Bovada account may seem difficult, but in reality, our how to use MatchPay section makes it straightforward and quite simple.
1- Creating A MatchPay Account  
Go to the MatchPay website and create an account. Online registration requires giving basic information.
Provide and authenticate your email and phone number. Once this is done, create a MatchPay ID and password.
Once in your MatchPay account, create an Order to be matched with users looking to sell this same amount.
Your Bovada deposit request becomes a MatchPay Order automatically, so the process is easy.
2- Funding Your Online Casino Account With MatchPay
Create a Bovada casino account: Creating an account incurs no obligation. It takes less than five minutes to use the online registration form.
Select MatchPay as the deposit method of your choice: Input the amount of cash you wish to deposit — between $20 and $1000.
Collect the Welcome Bonus: Before you fund your account, use the coupon code CAWELCOME100 to activate a welcome bonus. Every $1 deposited translates to $1 in bonus cash.
Play for Real Money: Now that you have cash in the account, you can play for real money and collect winnings.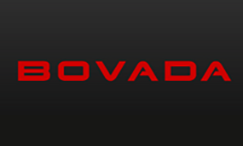 Best Online Casino for Real Money
100% up to $3000
Bet & Win Now
Using MatchPay To Make A Casino Withdrawal
Choosing MatchPay as your withdrawal method lets you withdraw winnings into a variety of payment services: Paypal, Venmo, Zelle, and Cash App. 
You won't receive payments directly into your bank account, but once you have it in your payment service, you can send payouts to your bank using the payment gateways described above.
Follow the how-to steps in the section below for a seamless experience.
Steps To Making A MatchPay Withdrawal
Make a payout request at Bovada for the amount you wish to have withdrawn. Bovada removes this amount from your account balance and holds it in reserve as an Offer.
Your Bovada withdrawal becomes a MatchPay Offer. You are selling your MatchPay credit for cash money. 
Make a trade on MatchPay. You sell your credit and it becomes cash. This trade is private, fast, and secure.
Move Cash to PayPal, Venmo, CashApp, or Zelle. Once you have MatchPay cash, move it to another payment service. It cannot be moved to your bank directly.
Can US Players Use MatchPay to Deposit At Bovada?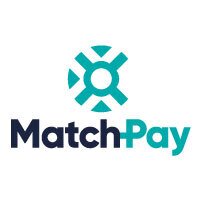 Yes, US players can use MatchPay to make a deposit. In fact, MatchPay is especially interesting to US players, because many general payment services like PayPal and Venmo do not allow gambling payments in the US. 
MatchPay acts as a stopover point between an online casino and the payment service (Venmo, PayPal, etc.)
Once the money is in your MatchPay account, Venmo or PayPal doesn't see the cash as associated with online gambling. They maintain their policies, but Americans can quickly move cash to their Venmo or PayPal accounts.
Use Your Paypal Or Venmo Balance To Gamble Online With MatchPay!
Plain and simple, MatchPay casinos help US players use their PayPal or Venmo balances to gamble online. US players have wanted that ability for years, so Bovada finally made it happen. 
You'll need to make one additional online transaction, but MatchPay trades are fast, private, and safe. MatchPay uses the latest encryption technology and transfer methods that have worked online for years.