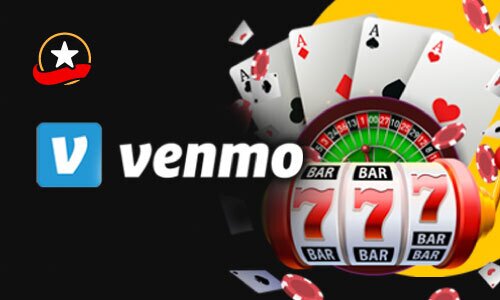 Venmo is an up-and-coming mobile payment method that has been specifically conceived for US residents.
Venmo, a subsidiary of Paypal, is becoming increasingly popular in the US because of its many cool features. It was designed for personal use, it's super easy to operate and you can even interact with other users – kind of like you would in social media.
Unfortunately, at the moment, online casinos that accept US residents do not take Venmo. But, no need to fret, there are still many deposit options available to US players:
You can choose one of the alternative payment methods we explore on this page.
Or, if you would still like to use your Venmo balance, we give you several services that you can use as intermediaries between your Venmo account and your online casino account.
Join us as we discover all the options together!
All You Need To Know About Venmo
Are There Any Venmo Online Casinos Available To US Players?
No, Venmo is not currently an accepted payment method at online casinos that allow US players. And, given that Venmo is only available to US residents, this payment option is not accepted either at international online casinos that accept Paypal (Venmo's parent company).
However, there are several other very convenient payment methods that you can use to deposit funds at legit online casinos. Check out the section below as we look into some of the most popular payment options for US players.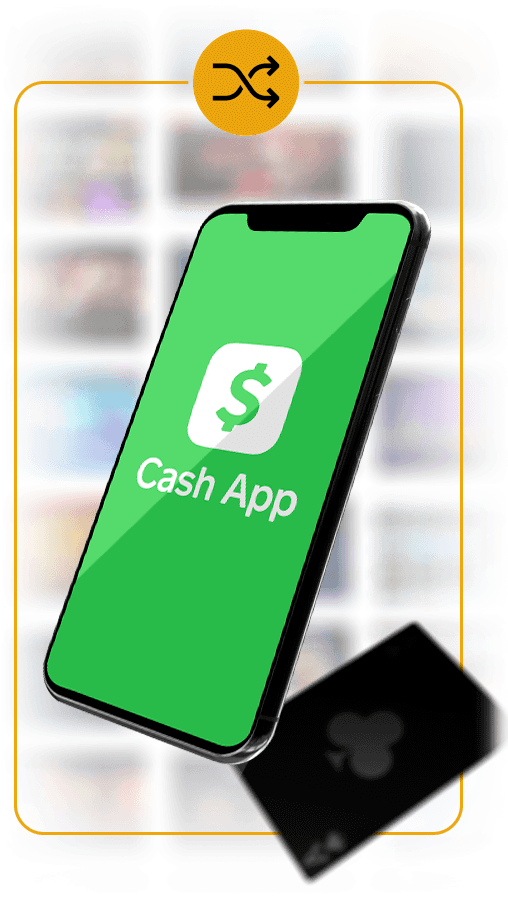 Does your online casino not take Venmo?
Try CashApp instead!
Easily deposit at the casino of your choice using Cash App. This payment processor allows you to buy and sell Bitcoin, which you can then use to deposit at any online casino.
Venmo Alternatives To Deposit At Online Casinos
Venmo is not the only fast and easy-to-use payment service available to US residents. There are several others you may have heard about, which are just as quick and convenient!
In the table below, you'll find some of our favorite payment options when it comes to online casino deposits. These are some of our team's picks when it comes to making fast, secure deposits that don't involve sharing bank or credit card details online!
PAYMENT METHOD
FEATURES
DEPOSIT AT

– Pay With Bitcoin Using Cash App

– Take Advantange Of High Deposit Limits

– Claim Large Crypto Bonuses

– Make Easy And Straightforward Transfers

– Wide Range Of Deposit Limits ($10-$15,000)

– Useful in the Bovada Community

– Use Neosurf Vouchers To Avoid Using Your Credit Card Online

– Benefit From Increased Anonymity

– Receive Payouts Within The Hour
3 Ways To Use Your Venmo Balance To Fund Your Casino Account
All this said, if you want to use your Venmo account balance to make an online casino deposit, there are a few, less-direct roads you can take. In the three cases we describe below, you'll have to move your funds from Venmo to another payment service (that you'll use as an intermediary) and from there to your casino account.
Don't worry, it may sound difficult the first time you read about it but we promise that you'll get the hang of it in no time.
1) Transfer Funds From Venmo To Cash App And Deposit Into Your Online Casino Account
If you'd like to use your Venmo balance for online gambling, you can always transfer the funds into Cash App. Cash App allows you to easily send and receive money but, most importantly (at least when it comes to casinos!), it allows you to buy and sell Bitcoin – all on the same platform.
Bitcoin, and cryptos in general, are online casinos' preferred payment methods given their low fees, high-security standards, and second-to-none speed.

You can link your Venmo account to your Cash App account in a matter of minutes by adding your Cash App card or account details to your list of "Payment Methods" in Venmo. After you've made that link, you'll be able to quickly and safely move your funds from one to the other.
What's great about this banking method is that you will even get to withdraw your winnings to your Cash App account. And, from there, back to Venmo of course!
Learn more about the advantages of using Cash App to deposit at online casinos.
2) Buy A Gift Card With Your Venmo Balance And Fund Your Casino Account
Gift cards are widely accepted at online casinos. In fact, if you see the Visa, MasterCard or Amex logo at the online casino of your choice, you can assume they will be more than happy to accept their gift cards as well.
You can use your Venmo balance to purchase a Visa, Mastercard or Amex gift card at an authorized reseller and then use the gift card to deposit at the online casino of your choice. 

Gift cards are a great way to deposit at gambling sites because you get to keep your bank account and personal card details private.
They also have the added benefit of limiting how much you spend, which is good for players who tend to overspend their budget when gambling online. 
Learn more about online casinos that accept gift cards.
3) Top Your MatchPay Account Using Venmo and Make An Online Casino Deposit At Bovada
Bovada is the only US online casino that accepts MatchPay, so this option is limited to players who want to play at this very popular online casino.
MatchPay is a peer-to-peer payment platform that allows customers to sell part or all of their balances to other members.
You can use your PayPal, Venmo, Cash App, or Zelle balances to top off your MatchPay account.
To learn more about how to make an online casino deposit using MatchPay, read our complete guide about using MatchPay at Bovada.
What Is Venmo?
Venmo is a mobile payment application created in 2009 and acquired by PayPal in 2013. While both PayPal and Venmo are digital wallets, PayPal can be used for business transactions while Venmo was designed for personal use.
Venmo was initially an app that allowed friends or family to split payments or pay each other back but has quickly evolved into a payment platform – one that allows users to easily send and receive money and even make payments at member merchants.
What also separates Venmo from other payment processors is its social media aspect. Users can choose to comment or react to transactions like they would on social media platforms, like Instagram or Twitter.
At the moment, Venmo is only available to US residents with an active credit card or bank account. Learn more about using Venmo for online purchases.
Making Venmo Payments Online
Although Venmo is not accepted by US-friendly online casinos at the moment, this situation could change in the future if the payment method continues to rise in popularity

If it does, depositing into your online casino account will be as easy as making any Venmo purchase online. 
Download the Venmo app and open a Venmo account. It only takes a minute or two. You will need to verify your identity.
Link your bank account or your debit/credit card to your Venmo account. You can do so from Venmo's "Payment Methods" tab and it is quite straightforward.
Deposit funds into your Venmo account using one of the linked sources. If you've linked more than one source, you can choose which one you want to use.
Now you'll be ready to make an online payment using your Venmo balance.
To learn more about sending and receiving money or making Venmo payments online, visit Venmo's FAQ page.
Why Benefits Does Venmo Have?
It's intuitive and easy to use

You can send and receive money instantly

from your mobile device
Transactions are secure
Adds a social element to sending and receiving money
Restricted to the US
Low transaction limits ($299 until you verify your identity and $5000 weekly after you do)
Make An Online Casino Deposit And Start Playing Casino Games Today!
Whether you decide to use your Venmo balance to transfer the money to an intermediary service or go with a different payment method altogether, making an online casino deposit can be really simple and straightforward. 
Most of the legit online casinos we recommend accept deposits as low as $10 so you can start playing your favorite games without making a big investment and then slowly build up a solid bankroll.