Just as money management is essential in other aspects of finance, it is important when gambling. And playing blackjack is no exception. Therefore, having a blackjack money management strategy is crucial to staying in the game, particularly when you play online blackjack for real money.
Managing real cash in blackjack involves planning, setting goals, and playing by rules. However, this doesn't take away from the fun of the game, and it has its financial rewards.
Here, we'll explain a basic blackjack bankroll strategy that will help you enjoy the game without worry.
Blackjack Bet Amount To Bankroll Size
One of the main aspects of managing money in blackjack is setting a betting amount according to your bankroll size. Your bankroll is the amount of money you set aside for playing a session of blackjack. 
Since real online casinos have blackjack games with betting limits that vary wildly, your blackjack bankroll can vary, too. The percentage of your bankroll that you devote to a single bet is the bet amount to the bankroll size. 
How Much Should I Bet On Blackjack
If real money blackjack is not the only gambling you do, then you need to determine the percentage of your overall gambling bankroll that you want to devote to blackjack. Then take no more than half of that total blackjack bankroll to the table at one time.
How Much Blackjack Bankroll Is Enough
Your per-bet amount should be 3% to 5% of your blackjack bankroll. Using those bet amounts will keep you in the game longer. For example, if you set aside $1,000 as your total blackjack bankroll, you bring $500 to the table and bet $25 per hand or 5% of $500.
Bankroll Requirements & Rules Of Thumb
Know the rules of the game. Look for a game that pays 3-2 for getting blackjack and offers the opportunity for splitting.
Know the bet limits at the table. You want to start by betting higher than the minimum bet to leave yourself leeway for lowering bets during losing streaks.
Use a basic strategy. There are plenty of charts out there that guide you on what to play in any situation.
Set a limit for playing any session. This may be a simple time limit or a win/loss limit. 
Increase betting amounts if you get ahead. For example, if you start by betting $10 per hand, bet $15 when you get above your bankroll.
Lower bet amounts when you get behind. Stay with the 3% to %5 rule.
How Much Money To Bet When You Start Losing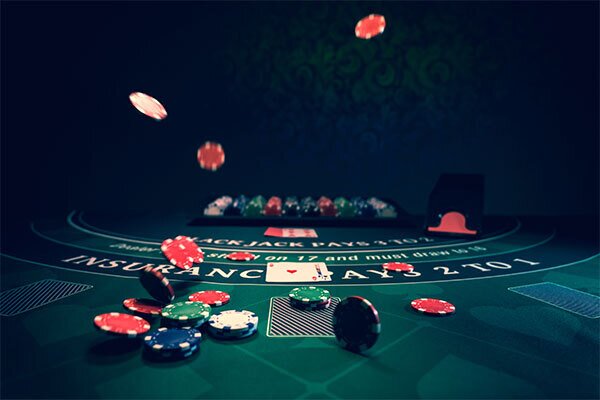 Since online blackjack moves quickly, you want to keep a close eye on those inevitable winning and losing blackjack streaks and how your balance at the table is running.
A losing streak is disappointing, but you can bounce back with patience. 
If you get on one of those slides and your bankroll has dropped by 30%, consider lowering your bet until the tide turns and you win two or more. Then go back to your regular bet amount.
If you lose 50% of what you brought to the table, then a good rule is just to stop and reassess your bankroll. If you go much lower than half of your blackjack bankroll, you crowd the opportunities to double down and split.
How Does Basic Blackjack Strategy Affect Your Bankroll Management?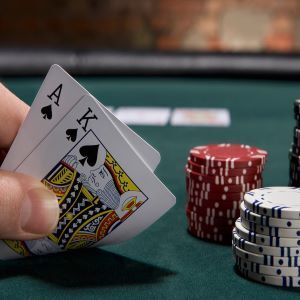 If you play blackjack correctly, the game offers a return to player (RTP) rating of 98% or better. That means that over the course of thousands of deals, you will lose no more than 2% of your blackjack bankroll.
Playing correctly means learning a solid online blackjack strategy and sticking to it. Varying from your system can be dangerous to your bankroll and defeat the purpose of blackjack money management. 
There are strategy charts you can memorize, and there are plenty of sites with free-play games that allow you to practice your strategy.
Remember, you want to enjoy the game, so you have to stay in the game.
Blackjack Bankroll Management Software Tools & Apps
There are several software tools or apps that can help you manage money with blackjack. Most of them are programs in which you plug in all sorts of variables to determine outcomes.
For example, there are odds calculators for different blackjack rules, and there are tracking tools that keep up with your performance, time spent, earnings, and more. All this can help you easily calculate your blackjack bankroll risk.
There are also tools for card counting, which you might use in live dealer blackjack games with multiple decks and shuffles when the decks are dealt out.
Start Playing Blackjack With A Proper Bankroll Strategy
Now that you know the basics of blackjack money management, you should be ready to put these tips on practice.
Remember that practice makes perfect, and with a bit of luck, you're set to beat the dealer!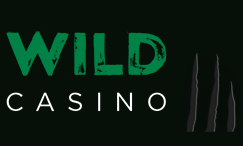 Play Real Money Blackjack
100% up to $5,000
Legit And Reputable Online Casino For US Players
14 Deposit Methods, Including Visa And Bitcoin
Bet & Win Now