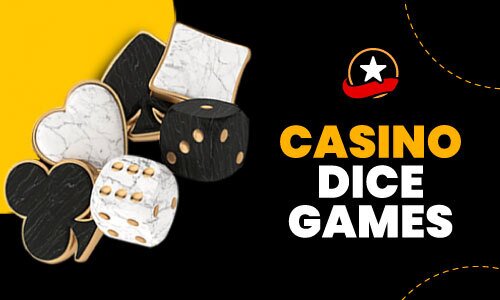 Dice games are online casino games that have dice as their central element, usually used as a random device. 
Craps is probably the most popular gambling dice game you'll find at US-friendly online casinos but there are several others you should know about as well.

They all offer favorable odds and are loads of fun!
Let us show you everything about the best dice games, as well as a list of the best online casinos where you can play them.
Play Dice Games At The Best Online Casinos
| RANK | REAL MONEY CASINO | BONUS | GAMES | GET STARTED |
| --- | --- | --- | --- | --- |
| 1 | Bovada Casino | BONUS 100% up to $3000 | GAMES 308 | Play Now |
| 2 | Las Atlantis Casino | BONUS 280% up to $14,000 | GAMES 261 | Play Now |
| 3 | BetUS | BONUS 150% up to $3,500 | GAMES 96 | Play Now |
| 4 | Slots.lv | BONUS 200% up to $5,000 | GAMES 312 | Play Now |
| 5 | Red Dog Casino | BONUS 225% up to $12,250 | GAMES 261 | Play Now |
Top 3 Dice Games With The Best Odds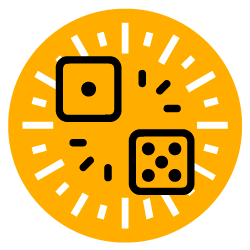 The three most popular online dice games are Craps, Sic Bo, and Roll the Dice. Craps is available at most online casinos, though other dice games may be more difficult to find online.
Each of these games has different rules, betting tips, RTPs, and payouts. None of them requires strategy, though each has a wide range of bets that have different odds and RTPs.
It pays to learn the rules and tips of each dice game to make sure you get the best odds possible.
1. Craps, A True Classic Casino Dice Game
Craps is the most popular casino dice game in the world.
You'll find craps played in most brick-and-mortar casinos, while online casinos always feature a virtual craps game or two. Live dealer casinos also feature Live Craps.
Online craps for real money is popular because it requires no strategy but also has a low house edge — if you make the right bets.
The Basics Of Craps
When a round of craps starts, the shooter's goal is to roll a 7 or 11 without rolling a 2, 3, or 12. If any of those 5 numbers appear, bets are resolved and a new round starts. If another number is rolled, then "the point" is established and the object of the game changes. Then, the shooter must roll that same number again before rolling 7. This continues until bets are resolved.
Beyond the basic bets, craps has a lot of other potential wagers — some with payouts as high as 30:1. The downside is many of those wagers are sucker bets — with a big house edge. Thus, the only strategy in craps is learning the good bets and the bad bets. 
Online players usually seek out the game because it has wild swings of fortune! Learn about betting limits and payouts in the table below.
| Dice Game | Min. and Max. Bet | Payouts | Play Now |
| --- | --- | --- | --- |
| | $1 – $1000 | 1:1 to 30:1 | |
2. Sic Bo, An Ancient Chinese Dice Casino Game
Sic Bo looks like a complicated dice game because of the various Chinese symbols on the betting layout. But it's actually a simple game to learn and play.
You get three dice when playing Sic Bo, instead of the standard two dice most other games do. This is a great game if you want a different type of dice gambling experience.
Ultimately, Sic Bo is a good alternative to craps. A number of US-friendly online casinos that don't have Live Craps feature Live Sic Bo, so it's a good option if you stick with the basic bets.
The Basics Of Sic Bo
Common bets include Big/Small (hi-lo), Even-Odd, and a single bet on a specific number. The dealer rolls three dice to resolve the bet.
Many dice rollers love Sic Bo because it has higher payouts than craps. The Specific Triple Bet pays out 180:1, while the Any Triple Bet pays 30:1.
Higher payouts usually mean a higher house edge and Sic Bo is no different. The house edge ranges from 2.78% to 13.9% — with higher house edges possible under certain rules.
| Dice Game | Min. and Max. Bet | Payouts | Play Now |
| --- | --- | --- | --- |
| | $1 – $1000 | 1:1 to 60:1 | |
3. Roll The Dice, A New Game That Players Love
"Roll The Dice" is a new online table game you'll find at casinos like Bovada, Ignition, Cafe Casino, and Slots.lv. The game uses Chinese iconography and is loosely based on Sic Bo, as it also uses 3 dice. 
Roll the Dice has a simple set of bets. Instead of numbers, the dice have six symbols: Fish, Prawn, Crab, Coin, Calabash, and Rooster.
In all, you'll find seven separate bets – one for each symbol as well as a 3 of a kind.
The Basics Of Roll The Dice
You can bet that a single number appears (1:1 payout), two numbers appear (2:1 payout), or three numbers appear (12:1 payout). Also, an all-or-nothing three-of-a-kind bet pays out 33:1. Click on a symbol to make a bet. Once bets are made, the virtual dice are covered with a bowl. The bowl shakes and the symbols appear face-up. Possible wagers range from $1 to $500.
Players love the game because it's reminiscent of Sic Bo but also the Chinese zodiac. It's a game of pure chance, so you won't have to remember strategy advice. Roll The Dice has a return-to-player of 95%.
| Dice Game | Min. and Max. Bet | Payouts | Play Now |
| --- | --- | --- | --- |
| | $1 – $500 | 1:1 to 33:1 | |
Are Online Casino Dice Games Rigged?
In all but the rarest cases, online casino dice games aren't rigged. They don't have to be. Online casinos maintain the right to host dice games where they have a house edge.
Random number generators (RNGs) produce the results on any given roll, taking into account all mathematical probabilities. Any given roll is truly random – and thus separate from all other rolls.
Online dice players thus have a chance to win every time they bet. The casino is likely to win back its money over long periods of time, but RNGs assure results are fair. Third-party companies audit results for fairness and safety.
Why Gamble On Dice Games For Real Money
Ultimately, dice shooters love to play real money dice games online for a variety of reasons. Here's a quick summary:
Little to No Strategy Involved

Bettors don't have to memorize strategy charts or count cards. It's as easy as rolling the dice.

Low House Edge

For games with no strategy, craps and Sic Bo have a low house edge. Place basic bets and your odds are good.

High Payouts

Dice games also allow huge payouts — 30:1 for craps, 33:1 for Roll The Dice, and 180:1 for Sic Bo.
What Other Casino Games Are Played With Dice?
Online casinos have other dice games available for play. Dice Game from Spribe, for example, lets you wager on the outcome of a d100 roll, while changing the odds in order to change the payouts. Bitcoin dice games are becoming more popular, though they're still fairly rare.
As a general rule, these games are more difficult to find at US-friendly online casinos. Even if you do find them, the games are pretty exotic and it's harder to know what the return-to-player will be. We suggest you online dice gamblers stick with Craps, Sic Bo, and Roll The Dice – but here's a list of games if you want to investigate yourself.
Other Online Casino Dice Games You Can Play:
Bitcoin Dice
Back Blackjack
Roll The Dice And Have A Blast!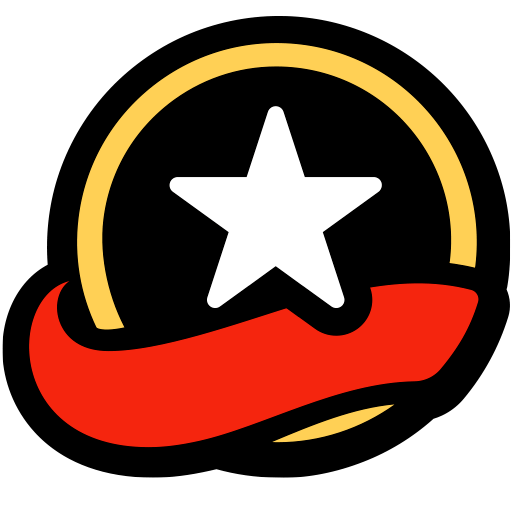 Shooting dice is an exciting way to gamble online. Whichever game you choose, you'll find higher payouts than most table games. And then there's the fact that these games are easy to learn and don't require a lot of strategy!
With that in mind, pick one of our trusted casinos online, start rolling the dice and have a blast.