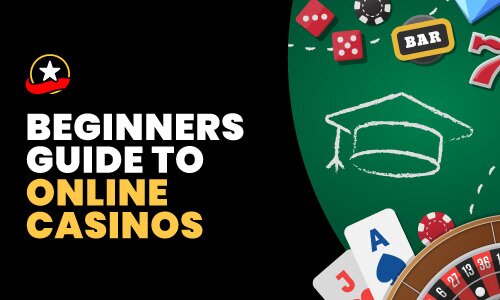 Millions of players worldwide log in to online casinos every day. If you're a beginner at gambling on the internet, you may be wondering where to start.
There's a lot of information to take in, but luckily we are here to help.
Whether you want to know how to create an account or choose a suitable game, our beginner's guide to online casinos will cover all your bases.
All About How To Gamble Online
Online Gambling Basics
Before diving into gambling online, it's good to have basic knowledge about some fundamental elements. Having the correct information makes all the difference in keeping yourself safe and spending your bankroll wisely. 
Games Of Chance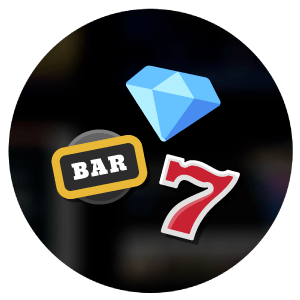 Games of chance are those that have entirely random outcomes.
Online, they determine results using a random number generator (RNG). Slot machines, craps, and roulette are some leading examples. They tend to be popular among beginners as they often require little to no skill.  
If you're new to gambling, games of chance are a good start. You don't have to learn any complicated rules or worry about making mistakes. You can relax and have fun knowing you leave most things up to luck.
House Edge & Winning Odds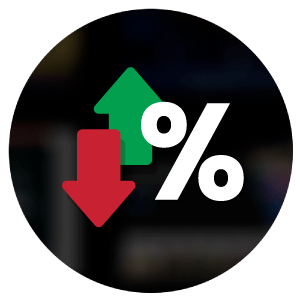 The statistical advantage a casino has is called "the house edge," which is usually shown as a percentage. Knowing this detail helps you choose the game with the best odds. Even though the casino always has the upper hand, a lower house edge means you have a better chance to win. 
Winning odds show you how likely you are to win. They are typically expressed as a percentage or probability. The higher the number, the better your chances, so knowing the odds of each wager helps guide your decisions.
Gambling Reasons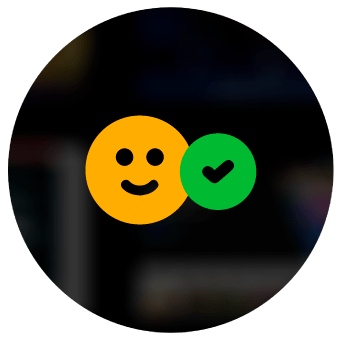 People all over the globe have been gambling for centuries. The reasons vary, but betting is simply a source of entertainment for the most part. It's an enjoyable way to spend an afternoon or a whole week's vacation. 
Some make it their passion and learn all there is to know about a game. Others play casually to pass the time. One thing is for sure. It should always be fun and never used as a way to supplement your income.
Identifying A Safe Online Casino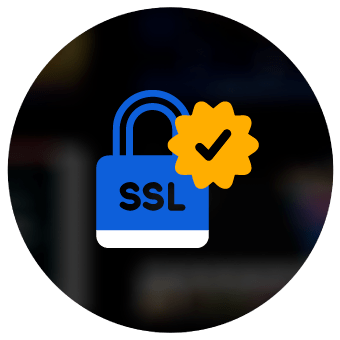 Online casino safety is paramount for beginners.
A secure site should have a few key components. Check for a license from a reputable company and a certificate from a third-party auditing firm such as eCOGRA. The casino should also have a solid reputation, good customer service, and trusted banking methods.
One of the surefire ways to recognize a safe gambling site is reading our reviews. We log in to all of our recommended sites and put them through a meticulous evaluation process to determine an overall score.
Banking Methods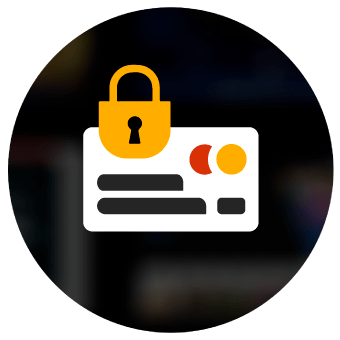 Trustworthy online casinos all have one thing in common. They use popular, well-known banking options for deposits and withdrawals. Credit cards, bank transfers, and cryptocurrencies are among the preferred methods.
As a beginner, you should use whichever method makes you the most comfortable. You don't need to learn about cryptocurrencies to play at a casino; a credit card will work just fine. The same is true for withdrawals. If you prefer a check, you can request your payout that way.
Software Providers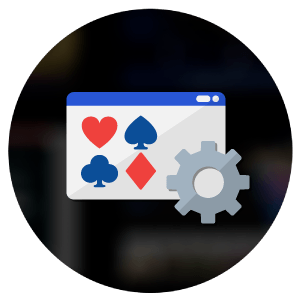 Many casinos use third-party software developers such as Betsoft and Dragon Gaming. Top providers like these have certified RNGs, and they get audited for fairness. There are also a few gambling sites that develop their games in-house.
Some pros of third-party developers are game variety and continuity across multiple sites. You can find familiar titles at different casinos if they use the same software providers. 
Sites that create their own games have unique titles with formats and features you may not have seen before. The drawback is that they are exclusive to that casino, so your choices may be limited. 
Budget Management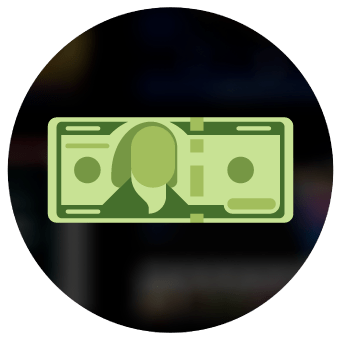 Winning is great, but losing happens too. Knowing how to manage your budget will keep you from going bust too quickly. There are some easy things a beginner can do before playing.
Start by choosing low-limit games with high RTPs, learning strategies, and reading bonus wagering requirements.
Set some rules for more difficult mid-game decisions that may arise. Don't wager more than you need to, have a spending limit, and learn to recognize when emotions may be hindering your decision-making process.
Casino Bonuses & Rewards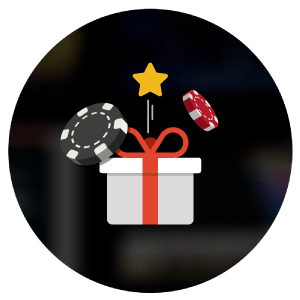 Almost all online casinos offer welcome bonuses, and some can be pretty valuable. Our tip for beginners is to read the terms and conditions carefully before claiming one. The fine print can have a significant impact on how lucrative they are.
There are many other rewards available besides bonuses. If you're loyal to a single site, look for ongoing reload promotions and VIP member programs. You can sometimes get cashback on losses or free entry into tournaments just by playing regularly.   
Online Gambling In The USA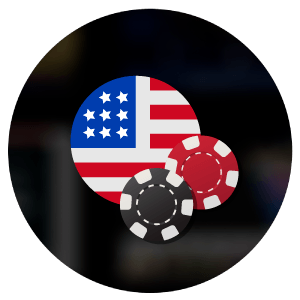 The laws for online gambling in the USA have been changing over time. More and more states are relaxing their restrictions, but that doesn't mean it's permitted everywhere. The legality is determined on a state-by-state basis. 
For example, some states have yet to legalize sports betting even though the federal government lifted a ban in 2018. Some jurisdictions permit certain forms of online gambling, such as keno, but not other casino games. Make sure you understand your local regulations before depositing your money anywhere.
Know When To Stop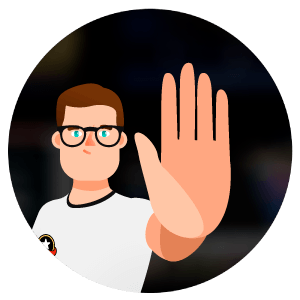 Before you begin a gambling session, you should always have a limit set for how much you are willing to spend. It can be easy to make emotional decisions that lead to regretful actions. Giving yourself a cap will prevent you from making poor choices with your bankroll. 
While most people can enjoy betting responsibly, it can be addictive for some. You should always know when to walk away. Contact a gambling addiction hotline if you find yourself or someone you love struggling to stop.
How To Gamble At An Online Casino: Tips For Beginners
Betting online can have a learning curve, so we've gathered a few suggestions to help you play your best. While they won't guarantee wins, they will ensure your new gambling experience is as enjoyable as possible.
Check out these tips that will help you gamble online.
Play Games With A Low House Edge: Gambling is all about increasing your odds. As a beginner, choosing games with lower house edges is in your best interest. They give you a better chance to win. 
Choose Low-Fee Banking Methods: It may seem obvious, but it's worth mentioning. Transactions with high fees can eat up your money over time. Always check the terms and conditions before choosing a banking method.
Start With Easy Games: Look for online slot machines, craps, or other titles that require little to no strategy. They are your best bet until you can progress to more complicated skill games.
Look At Bonus Value: Lower wager requirements mean you need to bet less before you can withdraw winnings obtained from a bonus. The higher the withdrawal limit on an offer, the more it lets you win.
Set A Budget: Always follow this rule. Putting a limit on how much you want to spend will help you quit while you're ahead and prevent you from making decisions you might regret. 
Play Games You Enjoy: Your gambling budget should be for entertainment. There's no point in playing a game that frustrates you and costs you money. Don't hesitate to move on and find something you like.
Try Free Games: Many online casinos have free versions of their games that don't require you to create an account or make a deposit. It's the perfect way to try new titles or learn more about your favorites.
Common Myths About Online Casino Gambling
Myth: Online casino games are rigged.
Reality: Trustworthy casinos are audited by third-party companies to ensure their games are fair. Fraudulent practices like rigged games can destroy a business, and they want to uphold a good reputation. 
---
Myth: Online gambling is illegal.
Reality: Online casinos operate well within their jurisdiction. Legality is dependent on your location. While some states may still have certain restrictions, many fully permit internet gambling. 
---
Myth: You won't receive your winnings.
Reality: You will get paid if you win. However, be aware that not all sites are trustworthy, and sometimes scams can happen. A safe bet is to visit one of the legit online casinos we recommend.
Playing At Online Casinos VS. Land-Based Casinos
Online Casinos
You don't have to spend money traveling to a location.
You can play on your mobile device whenever it's convenient for you.
Due to online casinos' low overhead costs, they can offer better bonuses and rewards.
You don't have to interact with anyone if you don't want to.
You won't experience the sights and feel of a land-based casino.
It lacks the social interaction you find at brick-and-mortar casinos.
Land-Based Casinos
The physical ambiance of a casino is unique.
They don't have a lengthy identity verification process.
Casinos may offer perks while you play, like free drinks or comped dinners.
You may have to spend money before you start gambling just to get there.
They don't offer all the bonuses online casinos do.
There's less game variety compared to online operators.
How To Choose An Online Casino
Read Reviews – A trustworthy casino will have a good reputation with its customers. Read online casino reviews and look for positive feedback overall.
Game Selection – There should be a nice variety of games available. If they don't have something that interests you, search elsewhere.
Banking Methods – Check for popular, trusted casino banking methods such as major credit cards, cryptocurrencies, bank transfers, and checks.
How To Start Gambling Online
Pick Your Favorite Casino: There's a whole sea of gambling sites out there. Do a little research to find one that is reputable and ticks all your boxes. You can also check our most trusted casinos page and pick your favorite one.
Sign Up & Create An Account: Follow the step-by-step instructions to sign up and create an account. They will require a form of ID and some personal information from you to ensure a valid verification.
Review Casino Bonuses: Once you create an account, all sorts of amazing welcome bonuses are available to you. Make sure to read the terms and conditions to understand rollover requirements.
Make Your First Deposit: A deposit is pretty similar to making any other retail purchase online. Just enter the requested details, and the funds will be in your account shortly after.
Pick A Game: Choose a game and get ready to have fun. Before you start, be sure to read all the rules and check the paytable.
Start Playing: Now that you've completed all of the above steps, you're ready to place your bets and play a few rounds. 
Start Gambling Online At A Legit Casino:
Try Wild Casino!
Reputable owners with years of experience in the gambling industry.
More than 100 slot games to have fun and win money!
Casino games with amazing graphics and gameplay, available both on mobile and desktop.
Easy-to-use website and clear setup steps to start playing for real money.
FAQ
How many online casinos can I use simultaneously?
There is no limit. You can sign up for as many accounts as you want.
Are online casinos legal in the USA?
Online casinos in the USA operate within the law. However, every state has different regulations.
Can I gamble online legally?
Yes, as long as your state's laws permit online gambling.
Can you gamble online and win real money?
Absolutely. People win real money gambling online every day.
What casino game is easiest to win?
Any game that doesn't require skill and has a low house edge. Slots with high RTPs are good choices.
How can I get better at online gambling?
Practice makes perfect. Playing free games is a great way to hone your craft.
How do you win big at an online casino?
There is no guarantee you will ever win big at an online casino. It's best to play for fun and not worry about hitting the jackpot.