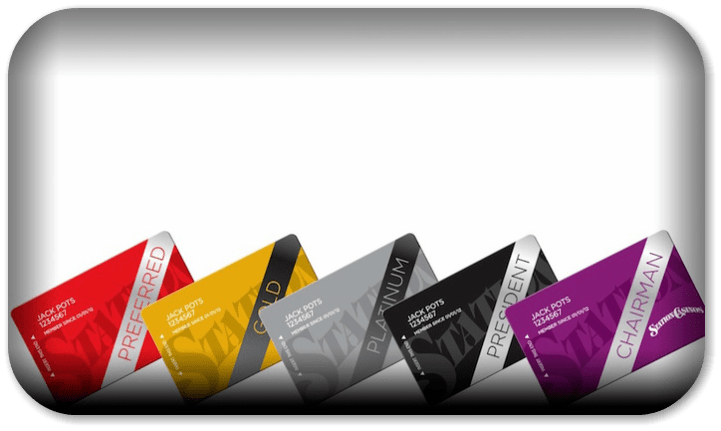 Station Casinos have rolled out a new loyalty card program for their guests. When card carrying customers walk into any Station Casino property, including the recently acquired Palms Casino Resort, they'll be able to accumulate points and spend them on non-gaming amenities.
According to the Las Vegas Review Journal, EVP of Administration and Innovation, Staci Alonso, said the company felt it was time that it changed its rewards program to recognize all the services and options that patrons have whenever they visit a Station's Casino property. Many customers aren't just wanting to gamble on slot machines and table games.
Alonso stated that many of the new features that have been incorporated into the new Station Casinos loyalty card program were a result of the feedback the company has received from players over the past few years.
The Station Casino's loyalty card program came into play in 1999 but has evolved over the years. For example, in 2014 the company formed a strategic partnership with Princess Cruises to offer special rates on cruises.
New 'My Rewards' Loyalty Card Program
It is now referred to as My Rewards. Under the My Rewards loyalty card program, players won't just benefit from slot play, points can be collected for table gaming, buffets, beverages, hotel stays, and more. There are five tiers and each level is determined by the amount of credits earned over a six month time frame.
All card holders can convert their points to cold hard cash at a rate of $1 for every 1,000 points, or use the points for free slot play at any casino owned by Station Casinos. It goes without saying that the top tier levels provide the best comps for your play, including priority seating at restaurants, VIP lines at buffets and hotels, private secured parking and access to casino hosts.
All patrons start out at the Preferred tier. Collect 1,000 points in 6 months to move up to the Gold tier. Earn 40,000 points on your loyalty card to become a Platinum member, 100,000 points to reach the President tier, and you'll need 300,000 points for Chairman status. Players who aren't able to maintain the required points for that level at the end of the six month period will drop down a level.