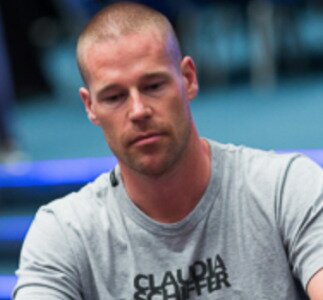 Patrik Antonius must have been geared up for a great summer as it was off to a good start; however, things took a turn for the worst when he suffered a loss of over $500,000 during a $6-$12 000 game over a planned three days. This loss claimed all of the funds that the player took to Vegas as he was geared up for a great summer.
Undoubtedly feeling dejected after this huge loss, the Finnish player shared his thoughts, as well as details of the game, in a video that he uploaded onto Instagram. He talks about how things do not always go as planned in the turbulent game of poker.
The Scott Seiver Tweet
It's not uncommon for high roller games to happen in the Bellagio's Bobby's Room since that is exactly when has put the room on the map. At the same time, other levels of poker take place there as players from all over the world practice their gameplay for big tournaments that take place in Las Vegas.
Seiver tweeted out the details of a $5/$10 000 game that was taking place at the room for 20 hours which set the industry and fans abuzz. Thereafter a few players spoke up and showed interest in taking part including Owais Ahmed (bracelet winner). Other players made jokes about the $15 timed rake every 30 minutes being too high for them.
Patrik Antonius's Story
The poker game was off to a good start as Patrik Antonius was ahead at the end of the 1st day. However, the next day things started to dip as the player lost some stakes.
Antonius describes the next bit of gameplay as a couple of bad days. The Finn was only able to win a single hand over the entirety of the remaining two days, and by the end, he left the room having suffered an accumulated loss of $500 000 – the entirety of his Vegas bankroll. The typically stoic player couldn't help but show a hint of emotion at the mention of the details of this recent loss and claims to need a break for a while.
What Is In Store For Antonius Now?
Most players that suffer this high amount would consider it a life-altering loss. However, Antonius is a higher-level player that has accumulated much higher amounts than this during other games. He does have this to say about big swings in general, that they're not uncommon but players can never seem to get accustomed to them.
Fans are hoping that Antonius can recover from this loss and shake it off in order to get back in the game soonest. Even the most seasoned players feel the weight of big losses, so there is no doubt the Antonius will be out of the spotlight for some time. If Antonius can manage to move on from his slump, it is unlikely that he will struggle to find funds to refresh his bankroll while he is still in Vegas as he is considered a high-level poker pro. Fans will have to stay tuned and see how things pan out.