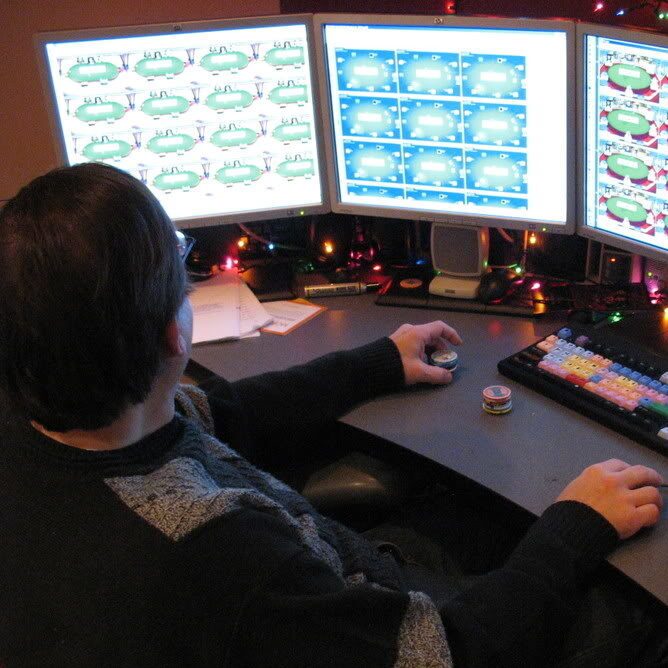 When you start playing poker you may find yourself spending over thirty seconds deciding your immediate next move. Everyone has to start somewhere, and with experience you can make decisions on the fly.
Playing more than one table at a time is the simplest way to describe this strategy of poker.
The Fundamentals
Before you go further, be sure that you understand the basics. This is the first rule of any new strategy. Multi-tabling is perfect for players that need to be stimulated constantly as you will be kept busy by the various games you have on hold. The first note is that tournaments are much easier to multi-table than ring games as the latter's reads are not that important and you don't need to have your eyes glued to everything that is happening to size up your competition. Nearly every online casino platform offers the opportunity to multi-table. Keep in mind though that there is a timer for your decision-making time.
After mastering the basic strategy for cash games or events then you should start out by playing two tables at a time. This may be draining at first but adjusted to as you learn to adapt to the constant engagement. If you find your decisions turning out poorly then try enrolling in a tournament then climb the ladder until you reach mid-level games. Once there, open a second tournament so you have two games going at differing levels. Keep advancing in the relative games until you are able to split your focus effectively between the two tables.
Something you need to employ is multi-tabling which is the right display of settings. Be sure that your device supports multiple tabs and windows without sacrificing speed and efficiency. If you're not too savvy with a computer and its settings, a guide is just one quick Google search away.
Why Multi-table?
No matter your skill level, if you are only playing one game then that means you will only gain returns from that single game. Unless you're playing in the big leagues then it is a good opportunity to challenge yourself by improving your game skill and odds of earning big returns from more than one game.
You may be thinking, why not just raise the stakes? This is thinking small as you may not have the same edge at higher stakes. Your performance could take a hit, as well as, your bankroll. The trick to earning more accumulative returns is to multi-table lower limit games. The wins at these lower-level games accumulate to more winnings and the risk is lower as your skill will surpass these easier level games.
The aim here is to play profitably at more than one table while not getting overwhelmed. Your basic strategy is key when it comes to multi-tabling. Test and try out different methods and games to find what best suits you.
Find some free gameplay and save your funds while you get the hang of multi-tasking. Learning to make decisions quickly and consistently is the end result of this method of playing poker.