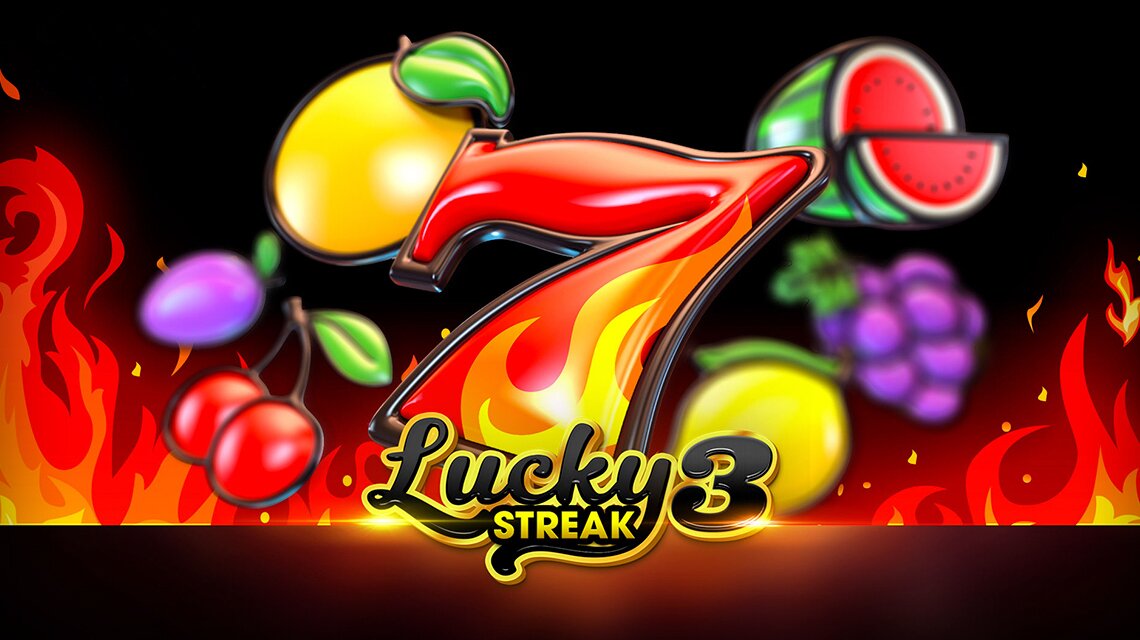 We live in the day and age where online slots have been upgraded to perfection. They are continually being researched and further improved, with new and interesting bonuses and exciting themes. However, it is not always wise to make slots complicated, as slot players want to play simple and relaxing games from time to time in order to just sit back, watch the reels spin in front of their eyes, and relax.
One such game was recently made by Endorphina Limited, and it is called Lucky Streak 3. It is a video slot that features a total of three reels and five paylines just like the good old slots that were popular back in the eighties. The best thing about it is that the symbols featured on the reels are some of the traditional ones that are seen in many vintage slot machines. These symbols are mainly various types of fruits, bars, and 7s. All you have to do is match them and create a meaningful combo that will bring you valuable prizes.
Lucky Streak 3 Also Includes A Risk Game
The game is basically a gamble game where you can double up your winnings or lose it all. Whenever you make a combo and win some credit, you can "Take Risk" which will lead you to the side game. In this side game, you are given one card face-up and four cards face-down. All you need to do is choose one of the cards that are face-down and hope that it's higher than the one that was already face-up. You can repeat this process up to ten times to make your wins ten times greater if you are lucky enough. Make sure to use the Risk Game with caution!
The design is also pretty simple and straightforward as it resembles the design which was popular back in the 80s, with just a touch of modern design that you can see in the symbols. Furthermore, the animations are smooth and the game features sound effects which will remind you of the slots that were once popular in land-based casinos. What makes this game stand out is the fact that it has a fire element to it which makes all the difference and gives it a modern twist.
Endorphina's Portfolio Is Growing
Nikita Gorshkov is the Head of Account Operations for Endorphina, and he stated that Lucky Streak 3 was rocking the darkest atmosphere and that there were flames all over it which would spark the imagination and interest of players and set their hearts on fire. He commented on the gameplay, saying that it was pretty straightforward, while its beautiful polished symbols added to the old-school vibe that would make everyone enjoy playing this online mobile-friendly video slot with three rows and three reels. If you are up for some old-style fun, be sure to check out this game and explore its options and features.