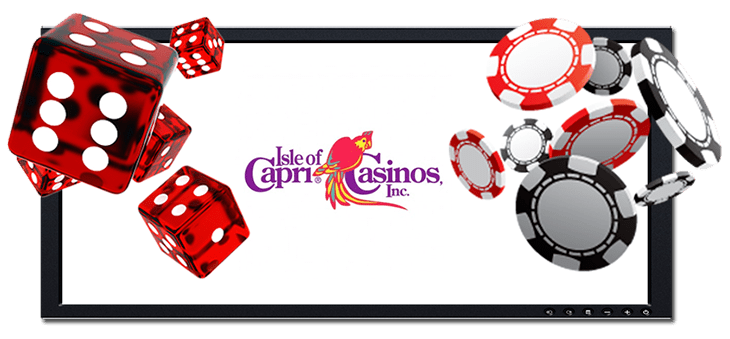 GAN, an online gambling and casino solutions provider just announced that their partnership with their largest US clients, Isle of Capri Casinos, Inc., has expanded into creating and operating social gaming sites for the group. The site has been branded as the LadyLuck.com social casino that has already launched, and will be the flagship for the newly created online gambling area of the conglomerate. They will be implementing all of GAN's Simulated Gaming solutions.
Social Casino Solutions
While the Isle of Capri Casinos, Inc. doesn't really need much help with their brick-and-mortar casinos, as they have 14 spread throughout the United States, they did look to the experience that GAN has to offer them in terms of going online. With the Lady Luck band, they will be reaching the mobile app market with Android and Apple devices, as they offer some of their select solutions:
Create a borderless 24/7 new stream of revenue
See real-time player data online and offline – akin to 100% rated play, courtesy of GAN's patented iBridge Framework™
Deliver digital offers to your patrons in-casino and on the go
Age Verify online players
Automate detailed desktop and mobile promotional offers via iSight Back Office™
Offer over 200 casino slot and table games, including poker, backgammon, gin rummy, poker dice and blackjack tournaments.
They will also provide services for alternate revenue as many social casinos are already implementing to help improve their profits, as well as a great way to market their own casino brand in a safe manner with the US.
Growing Markets Demand Innovation
With online casino legislation still under review in most states, the next best solution is to offer these social gaming sites. People all use their mobile devices to play, chat, and everything in-between, so as the market grows in that area, casinos should look to take advantage. Just as CEO of Isle of Capri Casinos, Inc., Eric Hausler stated,
"The growing social casino market represents an opportunity for Isle of Capri to bring its unique Lady Luck® lifestyle brand online. We undertook due diligence on potential vendors and GAN's specialized B2B focus with their ability to deliver a social casino product experience has enabled Isle of Capri to build an internet gaming business online which we believe will enhance our player loyalty and broaden the demographic appeal of our Lady Luck® brand."
With GAN, they will be able to move into that market, and will probably make a bundle while they are at.