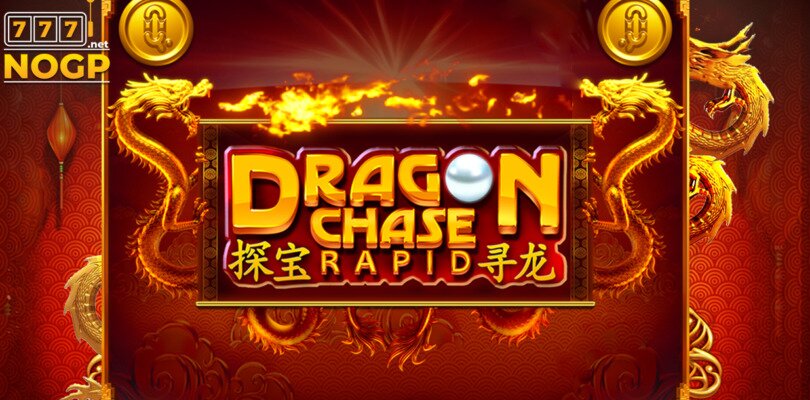 Quickspin is one of the most popular online casino games development company, and it has announced a brand new slot that would make many online video slot aficionados happy as it features a progressive jackpot called Dragon Chase. The game will feature a standard five-reel structure with 20 paylines, and it will make some lucky players very happy.
The company from Stockholm explained that the game will have three reels and a couple of interesting bonus features that it is based on traditional Asian culture. The game was released a couple of weeks ago just after its predecessor game called Hall of the Mountain King. The game has some of the traditional symbols, in addition to great graphics and beautiful background music. One of the most important things of this slot is the fiery dragons who have the power to breathe fire and add wilds to the reels. Becoming a part of Playtech, Quickspin has become pretty active when it comes to publishing new titles, with Dragon Chase being their seventh title this year.
In other words, they have been on a tight schedule recently and managed to offer a lot of great games for slots aficionados around the globe. Their seventh game offers a couple of great features that will give players a "unique and thrilling gaming experience." Some of the special features that are included in the game are free spins, re-spins, and four jackpots.
About Dragon Chase
The game will also feature a pair of progressive jackpots which would include daily and monthly rollover prizes. The monthly jackpot is announced to award approximately €100,000 (which is approximately $113,000). Furthermore, the more frequent progressive jackpot will award lucky players with up to €10,000 ($11,300).In order to win the Grand jackpot, you need to collect 15 Dragon Pearl symbols during a spin. Furthermore, the game features a free spins round which will grant you 10 free spins if you manage to land 3 Bonus Scatter symbols on the reels. One of the most important symbols is Wildfire, which can appear up to 10 times in the reels.
Erik Gullstrand, CPO for Quickpsin, stated in the official press release that casino operators could target a wider range of players more frequently as they have features such as multi-jurisdictional support and other important tools for gamification at their disposal in the Quickspin Promote catalog. Gullstrand added that they were very excited to release their first game that will have jackpots, and that they were confident that players who enjoy Quickspin games would also love Dragon Chase.
He stated that apart from being a Quickspin game, Dragon Chase was also a jackpot game which provided an opportunity for players to create really big wins. He concluded that they were really proud to create such a game that it has different versions, thus helping operators choose which jackpot to participate in, depending on their budget, company size, and target audience.