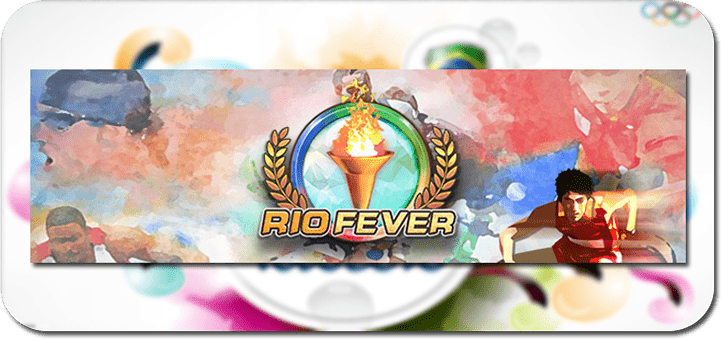 Xin Gaming, a company that develops and provides online casino games, has been on a hot streak with their recent slot game releases. Back in June, they unveiled their fishing-themed slot machine, Fish King Hunter, but what has really caught everyone's attention is their newest release. With the Rio 2016 Olympics only 2 days away from beginning, they have launched Rio Fever, a slots game that is designed around the sports and events that you will see at the Olympics.
Players Become the Athletes
With the Rio Fever slots, the players will become the athletes, competing for the gold medal and winning any of the sporting events that they are faced with. You will encounter symbols representing the most popular sports and events, including:
Torch Bearer
Tennis
Volleyball
Basketball
Gymnastics
Fencing
Shooting
Much more …
With the five reels and 50 lines the game offers, players will need to look for the special symbols that can help give them great bonuses, including the Gold Medal that can give them free spins and larger payouts.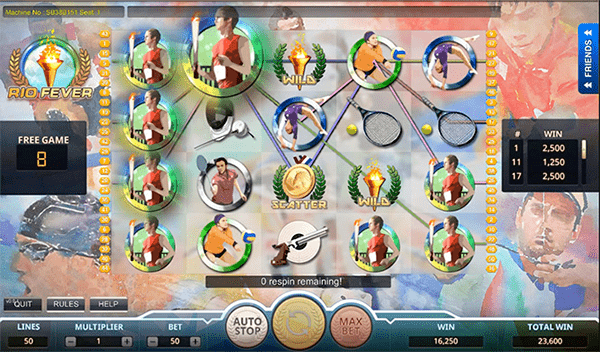 Months of Development
Xin Gaming has been developing casino games for years and with its recent success with the Euro Football Champ slot machine, they decided to make one to honor the biggest encounter of professional athletes on the globe, the Olympics. Not only does the company expect to make a big splash with the slot game, but they anticipate it being a big hit among their regular players. Excited with the unveiling, Mathias Larsson, Chief Executive of Xin Gaming stated,
"Rio Fever is such a fun game and will really be a great opportunity for people that love sports and playing slots to enjoy both at the same time. We are so excited about the start of the Games, and we hope sports fans everywhere will warm to Rio Fever. Our players just loved the game we did for Euro 2016 so we are now giving them more of what they want with Rio Fever. We are one of the few developers with the resources and expertise to be able to release games that link to special events on the calendar. We think that Rio Fever, with its great playability and aesthetics, will yet again prove that we are the No.1 games supplier in the Asian market."
We may see more games being released by the online casino game developer in the near future, as major sporting events happen all year.