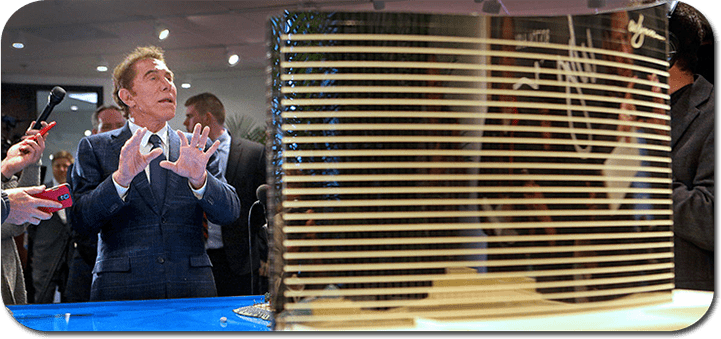 In a big turn of events, the Wynn Resorts Boston Harbor casino that is planned to be built on the shores of the Mystic River has just gotten a state environmental official recommendation; a huge win for the company. The $2.1 billion project was being delayed by the City of Somerville, as well as for few contaminants that were found in the ground where a former Monsanto Chemical Plant once stood. However, with the official recommendation, it won't be too long until the casino mogul can once again begin the construction process.
Replacing One Evil with a Lesser One
On the site where the former Monsanto plant once stood is a myriad of different pollutants that have gotten into the soil. The land was contaminated with lead, arsenic, and many other hazardous chemicals over the years, but part of the deal, and common sense dictates that Wynn Resorts will be in charge of cleaning up the area, which will cost them around $30 million.
With the company so eager to comply and clean the area that will house the new casino, there are still many that oppose this idea, as it would simply be replacing one evil for another. Somerville had complained that by building the casino it would increase traffic and air pollution that the city would receive. Jane Rothchild, a hearing officer for the state's Department of Environmental Protection, said,
"One does not need to be a casino enthusiast to recognize and acknowledge the benefit that accrues to a city when a long-dormant contaminated waste site is cleaned up and brought back to useful life."
This statement has given Wynn the boost and backing it needs to finally get the approval it needs to start the long-delayed project.
Casino Brings More to the City
The contaminants found at the current site are hazardous, and being close to the water supply, it would be in their best interest to get that cleaned up. At the same time, a new place of business that will bring in job opportunities and a new landmark that will bring in tourists is not a bad deal. On top of that, the city would also receive taxes from the gambling establishment, being able to supply their budget and support other areas that may need the additional money.
The Boston Harbor casino may end up doing a great service to the city, more than what the residents believe it could. With the environmental permit within grasp, this may become a reality fairly soon.