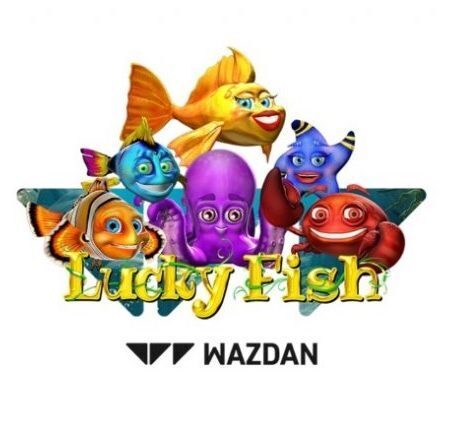 We all like tropical summer days filled with cocktails on beaches and shallow seawater caressing our toes. However, not many of us know that the real party happens once we go deeper. Under the sea is where we can all find a lot of beautiful fish, octopuses, crabs, starfish, and more.
Wazdan is an emerging online slot development company that likes to create slots not only to entertain and award people but also to inspire them. Their developers and designers were inspired by all the majestic creatures that inhabit the sea and decided to make an inspirational and entertaining video slot for all people who want to hang out with those animals. Therefore, if you want to explore the flora and fauna located in oceans and seas, this is a perfect opportunity for you, as all you have to do is spin the reels of this slot and let take a swim among the wonders of nature.
The innovator from Malta published an official press release at European Gaming Media and Events, where they describe this slot as "ultra-cute three-dimensional." That is indeed true, as all sea animals are designed in such a way that will make you go "awww" when you see them. In other words, designers did a pretty good job as the game looks astonishing, with sea elements all over the grid.
Wazdan has been on a really good streak lately, as they have been publishing new games on a monthly basis. In May, players were able to witness the launch of Space Spins which is a space-themed slot. Last month, Wazdan launched Lucky Reels which is yet another great game.
Lucky Fish Features
The game will feature a total of five reels and 243 ways to win. Furthermore, players will be able to witness various other features such as cascading reels and multipliers that could help them create big wins.
Furthermore, the game offers several other special features such as scatters, wilds, and free spins. In other words, the game features many interesting bonuses that could take players to a great rider through seas and oceans as they hang out with fish and other underwater creatures.
One of the special features that should definitely be mentioned here is called the Lucky Fish Wild Bonus. It is triggered randomly, meaning that there are no conditions that you need to meet in order to start it. Once activated, the bonus will make a goldfish give you wilds and insert them into reels so that you can create even bigger wins.
Apart from special in-game features, this slot also comes with a set of cutting-edge upgrades that make it suitable for playing on every possible device. For example, it features the so-called Energy Saving Mode that will save your phone's battery. Furthermore, there are also modes such as Double Screen, Ultra Life, Big Screen, and Ultra Fast Modes. Therefore, if you like to play games on the go, this is going to be a perfect option for you.