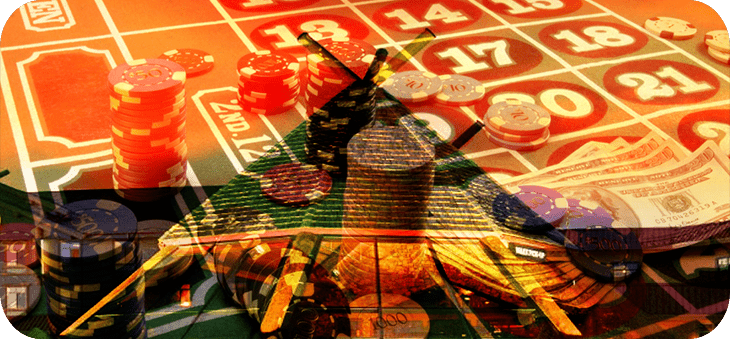 The Indian Gaming Industry Report has just been released, showing the revenue numbers posted by Indian casinos throughout the United States for statistics in 2014 by Casino City. The report has proven that Tribal gaming has not only continued to increase each year, but it is also surpassing the revenue generated by other casinos around the nation. It is one of the most in-depth reports that you can find, as Dr. Alan Meister, an economist with Nathan Associates Inc., is the main expert who researched and authored it.
Significant Findings Related to Casino Revenue
With the majority of the data that was collected and analyzed coming from 2014, including gaming and non-gaming revenue; Class II vs. Class III gaming; the number of facilities, tribes, gaming machines, and table games; and revenue sharing with federal, state, and local governments. Some of the key findings that can be read in the report include:
In 2014, there were 243 Native American tribes operating nearly 352,000 gaming machines and nearly 7,800 casino table games in 489 gaming facilities across 28 states.
Gaming revenue at Indian casinos nationwide grew approximately 2% in 2014 to an all-time high of around $28.9 billion.
2014 was the fifth consecutive year of growth for Indian gaming, although it was small, it still had a big impact.
The growth rate of non-gaming revenue at Indian gaming facilities (5%) was more than double that of gaming revenue. They have been introducing more and more non-gaming services, products, and activities to help boost their revenue.
Gaming revenue grew in 20 states, including double-digit growth in three states, and declined in 8 states.
The top 2 states generated approximately 39% of total gaming revenue at Indian gaming facilities; the top 5 states generated about 62%, and the top 10 states generated 85%.
Indian gaming facilities, including non-gaming operations, directly and indirectly, generated approximately:

$95.0 billion in output
738,000 jobs
$32.6 billion in wages
$1.7 billion in federal, state, and local taxes
$8.0 billion in direct revenue sharing payments to federal, state, and local governments.

In 2014, the performance of the commercial casino segment was the polar opposite that of Indian gaming with a decline of approximately 2%.
Indian gaming generated 43.5% of all U.S. casino gaming revenue in 2014.
Not all Indian casinos performed the same, with some big variation in generated revenue between facilities.
It seems that a big aspect of the revenue growth, according to Dr. Meister,
"The non-gaming side is an important trend going on. The shift toward resort amenities is part of an attempt to attract a younger audience that wants more personal interaction. Indian gaming's growth in 2014 outpaced that in 2013, paralleling the improvement of U.S. and state economies.  However, there was substantial variation in performance across states, from a high of 13% to a low of -9%."
Top 5 States with Most Tribal Casino Revenue
With the top 5 states generating 61.7% of the total revenue generated in 2014, it is important to note which they are and how well they are doing.
California: $7.31 billion (25.4%)
Oklahoma: $3.95 billion (13.7%)
Florida: $2.38 billion (8.2%)
Washington: $2.34 billion (8.1%)
Arizona: $1.82 billion (6.3%)
Each one of these states has increased their revenue over the 2013 numbers, and it seems they will continue to rise. This should let the commercial casinos realize what they should do in order to become lucrative.