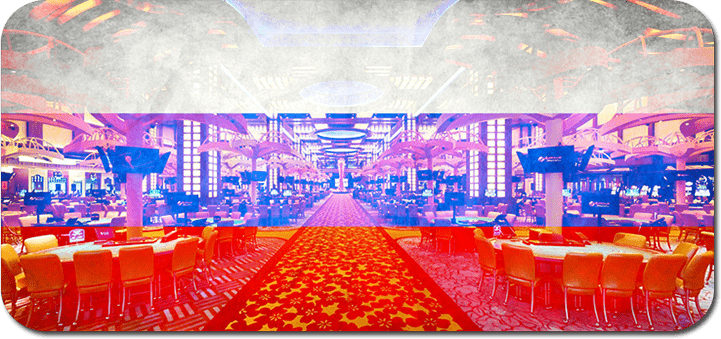 It seems that Russia is getting serious about boosting the $42 million investment made in the Sochi gaming market. This is why they have taken steps to close all of the Azov–City casinos that are still operating. President Vladimir Putin has been busy but has already put into law that all of the gambling operations in that region to stop conducting business by Jan. 1, 2019. This gives those operators 2.5 years to get their casinos ready to close, as it looks like it was a firm order, rather than a request.
Three Casinos are Still Operating
The Russian government had previously set a closure date for all the casinos in the Azov-City region but decided to extend that deadline. Since then, only three casinos still operate in the region, where the extension applies only to those that received a permit before June 23, 2014. This includes:
Casino Oracul
Nirvana Casino
Shambala Casino
These closures are highly criticized, as the area brings in plenty of revenue, employs over 2,500 people, and could scare international operators away from entering Russia. One casino does not seem bothered by this news, as the owner of the Shambala, Maxim Smolentsev actually launched its second phase a week ago, stating that a lot can happen between now and the closure date deadline. This included having 40 gaming tables, 750 slots, five restaurants, and a five-star hotel. This is a lot of faith that things will change in his favor, as that was not a cheap investment.
Serious About Boosting Sochi Gaming Region
With $42 million already invested in the Sochi expansion and construction, it doesn't seem likely that the government will back down for closing those three casinos; despite what Mr. Smolentsev may think. With what experts believe could mean a $750 million increase to the economy, and with the initial investment estimated to reach $1 billion, there is a lot riding on this deal to go through. Anatoly Karpov, First Deputy Chairman of the Duma Committee, stated,
"The creation of a gambling zone in Crimea will attract additional investment to the region, create jobs and improve the tax base. An increase in tourism, as well as the development of hotel businesses and catering can be expected."
They will continue to allow the Azov-City casinos to operate only until the Sochi and possibly other area, properties are up and running. Once this happens, which is estimated to happen by 2019, they will get shut down in order to protect the large investment.