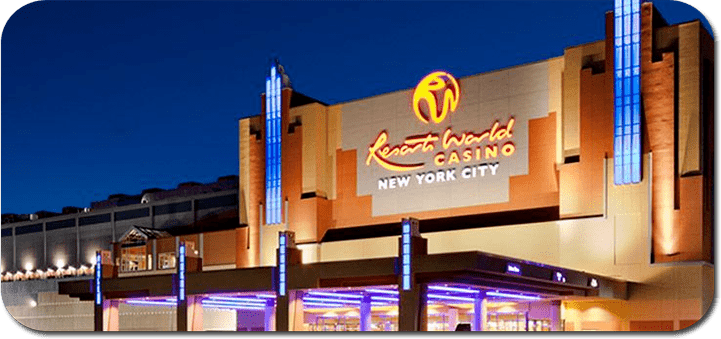 The Resorts World Casino have proposed an expansion and renovations to the property located at the Aqueduct Racetrack in Queens, New York. They are estimating that it will cost nearly $400 million in order to expand their gaming floor, as well as build onto the existing building. They have planned to expand by adding gaming machines and building a hotel. The racetrack has been around since 1894, making it a historical landmark, and with the opening of the casino in 2011, it has been performing better each year.
Expansion to take 3 Years
The plan to expand has already been given to the New York state Franchise Oversight Board where the proposal will expand the current 415,000 square foot casino into a 750,000 square foot resort. Included in the proposal that would turn this into a true resort includes:
Adding 1,000 video-lottery machines, on top of the 5,500 gambling machines currently on the property.
Building a 400-room hotel.
20,000 square foot spa and resort.
140,000 square feet minimum convention center.
The proposal was created by the Resorts World Casino CEO, Ryan Eller, who stated that if everything went according to plan, they would be opening this newly built complex in 2019.
Original Plan was Altered, Hopefully, it Won't Be Altered Any Further
The initial plan that was proposed by the Franchise Oversight Board, in conjunction with the New York state Gaming Commission, was to allow Resorts World Casino to provide an additional 1,000 gaming machines that were said to be installed and used in the property located in Nassau County. This plan fell through in 2015, but it still allowed the company to use it to expand on the Queens location.
Even though the original plan fell through, this would still benefit the state as it is estimated that it would bring in 1,500 jobs, potential for increased tourism, and the obvious benefit of increasing the revenue paid to the state. It is these kinds of expansions that have New Jersey officials worried about losing business to their neighbors.