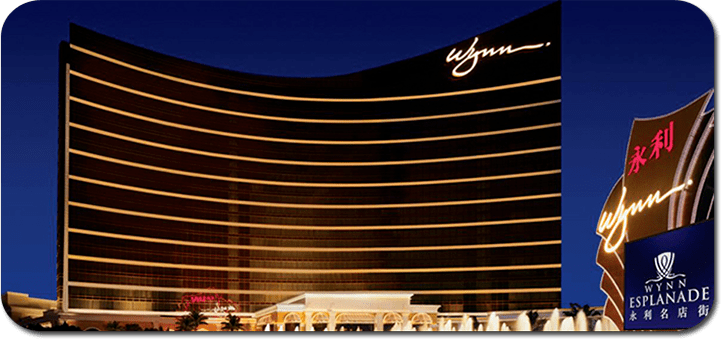 There is a big issue facing Macau, the one safe haven that gamblers have of playing legally in China, where the casinos have been seeing their profits drop drastically over the past several months. The diminishing profits is linked to the recent operations that the Chinese government conducted when trying to crack down on corruption. One of the many casinos in Macau that were greatly affected is the Wynn Esplanade, part of the Wynn Resorts Ltd. family. Many other casino operators including, Galaxy Entertainment and SJM Holdings, have seen shares and profits drop nearly 7% from last year.
New Wynn Resorts Casino in Jeopardy
Wynn has released their first-quarter earnings from Macau, stating that they have earned $187 million, while during the same period last year they earned $212.3 million; that is an 11% difference. Revenue from their entire Chinese market was posted at $603 million, compared with $705 million from the year before. This could not have come at a worse time, as CEO Steve Wynn is already in the process of opening a new casino, the $4.1 billion Wynn Palace by June of this year.
With the project facing substantial fines for missing stipulated benchmarks, along with potential construction delays could push the grand opening back to the second half of 2016. Wynn is still positive about having a June 25 opening, but with these problems, it would force him to delay the project a few months.
Their properties in Las Vegas are not doing as poorly but are not posting the kind of numbers they were hoping for. They project $384 million to $394 million in revenue, which is down from $386.9 million from last year. It is a very small decline, but every million counts when profits start dropping.
Other Casinos Facing Similar Problems
Wynn Resorts is not the only casino operator in Macau to be facing problems with profits dropping, as well as future projects being delayed.
MGM Resorts announced that the MGM Cotai project was being delayed from a Q4 2016 opening to Q1 2017.
Las Vegas Sands was given a seven-month extension in order to finish their project, the Parisian Macao, pushing its opening to November.
Casino operators in Macau are hoping that profits start increasing again once the VIP gamblers start coming back to place their money on the tables. No one knows how long the Chinese government will continue to crack down on corruption in that area, but when things go back to normal, players may feel comfortable placing bigger bets than they are now.