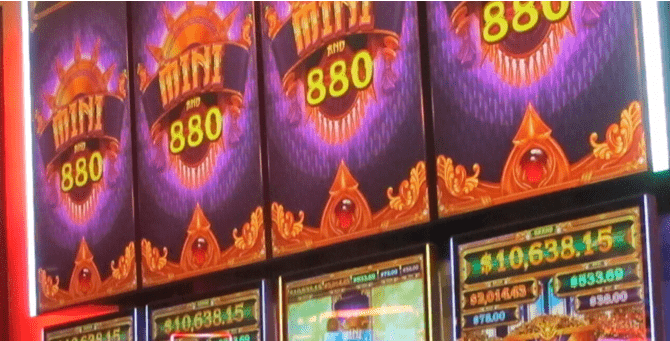 The Keystone State is likely most famous for being the home of the Philly cheesesteak, its sizeable Amish community, and acting as a vital US industrial center. However, it is also one of North America's most casino-friendly territories and a rare US region that allows its residents to play games of chance for money over the internet.
According to the latest reports from this state's gaming regulator, the Pennsylvania Gaming Control Board, in January 2022, Pennsylvania's collective gaming sector managed to pull in 26.3% ($393 million) more revenues than the same month the year prior. Moreover, even more impressive is that the state set a new iGaming revenue milestone, which represented a staggering 476% increase compared to the January 2020 figure.
Pennsylvania made online gaming legal in 2017 via the Expanded Gaming Act, which legalized internet banked table games, online poker, and slots. The latter, as expected, were the states' highest money-generating online productS, raking in 380% (to $26.7 million) more revenues than the January 2020 numbers, with online poker only showing a "modest" increase of 28.6%.
How Did Individual Online Operators Fare?
Currently, only a select few operators in Pennsylvania offer interactive gaming products to Pennsylvanians. Among these, in January 2021, Penn National's Hollywood Casino did the best, leading the charge, revenue-wise, by generating $27.6 billion. The brand has multiple online skins, and $16.2 million of its accumulated funds came from internet reel-spinning fun, while the rest got gathered from table games.
The second-place finish belonged to the Rivers Casino Philadelphia. That is a reputable land-based operator that functions in the online sphere through its division – Rush Street Interactive, which notched $21 million in revenues. Again, more than half of the money ($11.4 million) this company generated online is because Pennsylvanians chose its platform as a place where they can play online slots.
The FanDuel-branded online product, operated by the Vally Forge Casino, brought $14.7 million. It is a unique entity, as it is the only company in the state where its table games outperformed its slot products, bringing in $8 million out of the company's total of $14.7 million.
Interestingly enough, land-based slot revenues experienced a 26% fall year-on-year while remaining the most-utilized gambling options on casino floors and the ones that generated the most earnings ($140 million).
Did Sports Betting Perform Well In January 2022?
Surprisingly, the sports betting number was slightly down when compared to December 2021, but it was 48.7% up when put side by side with the one from two years ago. Almost $30 million of the $34 million reported total came from bets placed online. The FanDuel sportsbook, also run by the Valley Forge Casino, brought in close to half ($14.5 million) of the state's sports betting income. It did so on $223 million worth of wagers, ahead of The Meadows Casino's DraftKings sportsbook, which raked in $7.7 million from a pile worth $145 million.
Other Pennsylvania sports betting operators that made over a million dollars in revenues in January 2022 are the Parx Casino ($1.8 million) and the Barstool Sportsbook ($1.1), run by the Hollywood Casino.
Juxtaposed to 2020, the Parx Casino has the most improved revenue bottom line, up around $49.5 million.
To Wrap Up
It should come as no surprise that Pennsylvania's internet gaming revenues are dramatically increasing. That is a nationwide trend. For example, in 2021, New Jersey's online casinos' combined revenues came to a little over $1.4 billion, which marks an almost 41% growth year on year.
The Michigan market generated $1.1 billion in interactive gaming revenues in the first year of its existence, and pretty much all states that allow online casino games report record-breaking numbers every month or so. Thus, expect to see Pennsylvania's gaming monthly figures to maintain their upwards trajectory.