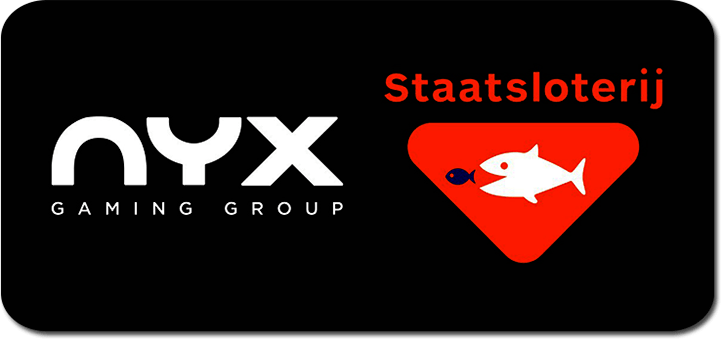 The NYX Gaming Group, based out of sunny Las Vegas and develops casino games and platforms ranging from slots to poker to the lottery, has been moving up in the world of gambling. Their most recent success story came with the launch of the giant, PokerStars in New Jersey on March 21. This has opened the doors for them, giving them access to a diverse and international market, as they plan on taking on as clients the largest and most popular lotteries in the Netherlands.
Inking the Deal with Dutch Lottery Operators
The gaming group has just released a statement about how they have drawn up a letter of intent with two of the biggest lottery operators in the Netherlands; De Nederlandse Staatsloterij and De Lotto. This deal would give NYX Gaming Group the rights to provide them with the future execution of the content, where they would offer their online gaming product, as well as player account management. Seeing as how both of the lottery operators have been given the approval to merge, it will create a €1bn (£725m) operator.
The NYX Gaming Group CEO, Matt Davey was very pleased with the opportunity to work with these two lotto giants, stating,
"It's a privilege to be working with de Nederlandse Staatsloterij / De Lotto to bring NYX's OPS platform and our market leading content to their soon to be merged business. Global revenue forecasts for the lottery industry recently topped €260bn. As one of the few gaming content and platform providers with World Lottery Association Membership, we are well positioned to work in partnership with national lotteries across the globe."
This will certainly be a big step up for the group, as they have been in business since 1999, but have marketed and adapted themselves impressively to the changing market.
Previous Casino and Poker Deals
For those that haven't heard of the NYX Gaming Group, they have been around since 1999 and have inked many deals with some of the biggest online casinos and developers. You may have heard of a few of them:
PokerStars
William Hill
Unibet
Betfair
Green
These are just a few, but they provide them with some of the latest and most innovative casino games they can offer, whether it is through NYX Interactive, NYX Social Gaming, or through NextGen Gaming. With their recent success story involving the launch of PokerStars, the group has been moving into more markets, expanding into brick-and-mortar locations to provide them with online gaming software, games, and platforms.