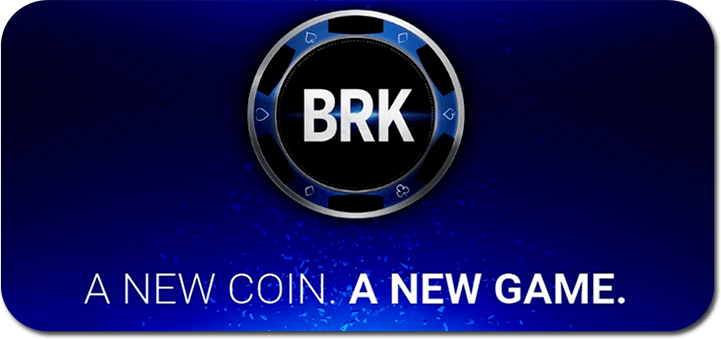 The famous virtual currency Bitcoin is getting a new rival, as the casino and online gaming target-specific cryptocurrency Breakout Coin just got released for sale. Breakout Coins (BRK) are being launched and sold as a gaming payment and loyalty platform, which is supported and provided by the Breakout Chain blockchain. This sale will have a total of 6,627,494 BRK on the market, and with past sales and with bonuses acting as incentives, the total BRK that will be on the market will be at 19.5 million. Anyone interested in buying can use Bitcoin as a means to purchase them; with the base price being no less than 0.00022222 BTC.
eCurrency and Bonuses
The people behind BRK are:
James Stroud: D. and co-founder of CryptoCertify, a cryptocurrency auditing, and certification company.
Paul Kim: experienced in gaming and IT.
Randy Kim: professional poker player with casino management experience.
Gian Perroni: iGaming executive.
They bring all of their combined experience to the table and have brought about a great new system for paying and playing, whether it is casino or poker, or any other type of game that accepts this type of virtual currency. This is why they are pushing hard to get BRK into the hands of thousands or even millions of people by offering incentives to buy, including:
25% bonus during the first hour of sale.
15% bonus during the first
10% bonus during the second
5% bonus during the remainder of crowd sale.
All of this is done through the Bittrex cryptocurrency exchange, as it will be hosting the sale and it will go on until July 7, 2016.
Online Gaming Possibilities
The same company and system that launched the BRK, Breakout Gaming, also operates several poker and casino gaming sites that accept this form of currency to be played and wagered with. One of their flagship sites is Breakout Gaming, where players can currently play and have a chance of getting the currency for free. Just as Kim stated,
"The online gambling industry generates over $42 billion in worldwide revenue annually, with another $96 billion in the video gaming space. The Breakout Coin will be used to denominate many of our gaming properties, and will be accepted at all of them, including our soon-to-launch eSports platform and our full digital game download store."
There seems to be plans in motion to expand their online casino and gaming sites, all of which will accept BRK, and hopefully, other sites that already accept Bitcoin as an alternative will adopt BRK as an option as well.