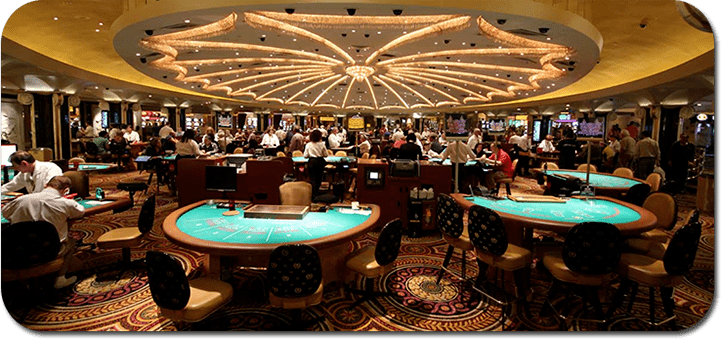 Nevada casinos saw a slight drop in overall revenue for the month of March, dropping down nearly 3 percent compared to the same month in 2015. It seems that the table games were not as lucrative, especially the baccarat tables that are usually hot, seemed to cool down throughout the entire state. Casinos did have some hope, as their sportsbooks were able to remain stable, in part thanks to the NCAA March Madness tournament that tends to bring in a lot of bettors.
Luck Ran Out at the Tables
The state's casinos won an overall amount of $922.2 million during the month of March, representing a $29 million drop over the same month in 2015; or 3 percent decrease in revenue. This isn't only affecting the operators, but also the state, as their tax income lowered by about $2 million. Nevada Gaming Control Board Senior Research Analyst Michael Lawton stated,
"I think we expected a little bit more this month, but it didn't happen."
It wasn't all bad news, as certain areas of Nevada were able to thrive despite the rest posting low numbers. Reno and South Lake Tahoe seemed to do great even though gaming in certain areas were down, including baccarat, slots, and sports betting. Baccarat, one of the main culprits, revenue went down 3.5 percent.
Slots Getting Hit Hard, Sportsbooks are Only Hope
Slot machines have not been as popular as they once were, and all over the United States, we have seen a huge decrease in revenues concerning the main money-maker for casinos. This is hitting pretty hard in Nevada, as they only managed to win $616.6 million out of the $9.3 billion that was played through the machines, which represents only a 6.6 percent profit. The average has been steady at 6.9 percent profit for over 12 years, and it still is a $29 million loss.
Thanks to March Madness, the casinos sportsbooks were able to stay afloat but just barely. With surprising upsets and a Cinderella story, a lot of people were able to make great bets and get big payouts. Las Vegas held only 2.1 percent of the $458 million that was bet on sports while they had to wave goodbye to the rest. It is a big drop from the 5 percent average win by sportsbooks. This could spell disaster in the coming months as sporting events will be scarce.