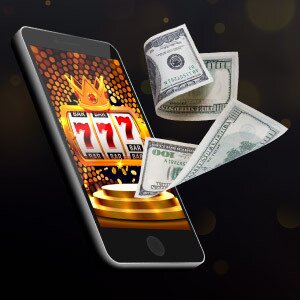 Social gambling is a practice that involves people competing against each other on equal terms where they only stand to gain rewards from the other players they are facing.
In today's world, this term mainly applies to software where users compete against each other for in-game currencies (alhough they can also purchase virtual chips/money and other perks from the application's developer).
According to Statista, in 2020, this market had an estimated size of $6.2 billion, with casino-like products leading the charge. Now, per a new report published by GameRefinery and Liftoff, iOS gamers alone have spent close to $1 billion on dedicated social casino software from Q3 of 2020 to Q1 of 2021.
The cited report defines that the precise number for this period totalled $990 million. That figure derives from more than 1.1 billion clicks, 83 billion ad impressions, and 12 million installs of 239 game apps from August 1, 2020, to August 1, 2021.
COVID And Lockdowns Fuel Surge
Naturally, the primary reason for this dramatic surge in social gaming is the ongoing global pandemic and the government-imposed measures that accompanied it.
Head of Game Analytics of GameRefinery, Joel Julkunen, stated in a company press release that – "As we continue to examine the pandemic's effects on the gaming world, it is no surprise that casino apps are soaring in popularity worldwide." He added that – "It is vital for developers and marketers active in this sector to use current insights to define long-term strategies."
Growth Has Remained Stable Even Post-Pandemic
GameRefinery and Liftoff predict that the social gaming market will increase to $7.5 billion in the next five years. The report notes that even as pandemic restrictions lifted, social gaming apps maintained their numbers. Player numbers were split equally between females and males. The Entertainment Software Association, a US video game trade association, claims that 13 million new players have entered this space during the COVID-19 outbreaks.
It is also notable that even though US revenues rose, its market share dipped during this period, with new entrants facing scaling hardships in what is now a very saturated market. The barrier to entry in this sector is substantial as no new casino titles have breached through to the top 200 ranking in the past year. High-end users have gotten spoiled by premium content which has boosted their expectations and raised standards to a level where debuting products face massive challenges in competing against established ones.
The five essential attributes users crave in social casino apps are collectibles, battle pass, guild mechanics, piggy bank, and side-modes. Social gaming apps do not get regulated by any third-party organizations.
Online Casino Activity Has Also Exponentially Increased
There is no doubt that the pandemic also significantly impacted the online gambling sector. Land-based US casino revenues skidded 31% in 2020. Yet, virtually every internet operator noted growth in their user base.
The overall global online gambling market swelled by $8 billion in 2021, and in September of this year, New Jersey and Michigan reported all-time high online casino revenues. In the UK, online casino games dominated the remote betting sector, generating £1.9 billion of the country's gross gambling yield in 2020.
Once the COVID-19 virus began to gain a foothold in Britain, shutting down gaming venues in March of last year, search interest in online real money casinos hit an all-time high in England and Wales. Though things have quieted down, a sizable number of Brits are still enjoying casino-like entertainment over the World Wide Web.
About GameRefinary & Liftoff
GameRefinery is a leading mobile games data provider based in Helsinki, Finland, operating under the mobile advertiser Vungle. It works with such companies as FunPlus, Wargaming, and Zynga. It uses proprietary algorithms to mine data that helps investors, developers, and app publishers locate the building blocks for success.
Liftoff is a mobile app marketing company that uses post-install data to facilitate retention campaigns. Their base of operations is in Redwood City, California, active since 2012. Liftoff has offices in Seoul, Tokyo, London, Paris, and New York. Their goal is to aid companies to snag and retain quality application users at scale.