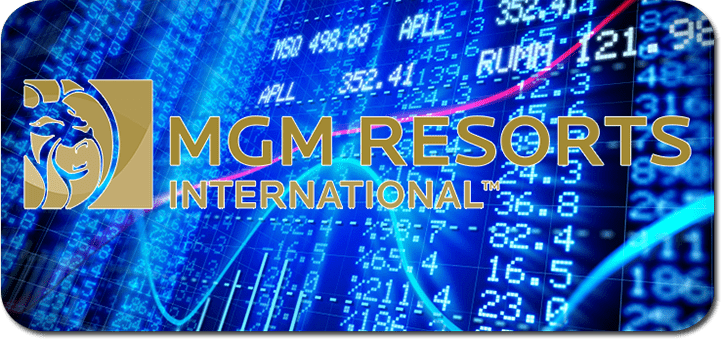 MGM Resorts' recently created real estate investment trust (REIT), MGM Growth Properties is planning the largest Initial Public Offerings (IPO) of the year. This would give regular consumers to buy and own part of MGM, including all of its casinos. The recently created company would be targeting a float of at least $1.2 billion, hoping to gain prospective investors as it markets this venture.
Buying Stock in MGM Resorts Casinos
With the reorganization of the company, MGM Growth actually owns ten properties that would be included in the IPO:
Mandalay Bay
The Mirage
Monte Carlo
New York-New York
Luxor
Excalibur
Brand new Park development on the Las Vegas Strip
MGM Grand Detroit
Beau Rivage
Gold Strike Tunica
MGM Resorts would still retain some of their other Las Vegas casinos, as well as other properties that are owned jointly with other companies. This isn't the first time a gaming company has done an IPO, as Penn National Gaming created their own REIT in 2013, Gaming and Leisure Properties, Inc. and conducted a successful IPO, where they were able to acquire Pinnacle Entertainment's real estate assets for $4.74 billion. Ever since then their stock has only gotten stronger.
Taking a page out of that success story, MGM followed in their footsteps, hoping to use the IPO to pay down debt and possibly invest in other properties. Jim Murren, CEO of MGM Resorts stated,
"[A REIT] improves the balance sheet of MGM Resorts, it provides another growth vehicle for the company and it will . . . provide a different investment opportunity, as [Growth Properties] goes out and can acquire assets."
If this latest IPO reaches its goal of $1.3 billion, this could open the doors for other gaming companies to follow suit and try their luck in the open market.
How It Works for Investors
MGM Growth just conducted a regulatory filing last Friday where it shows that they are looking to sell 50 million shares, all priced between $18 and $21. If their goal is achieved, they will have made a lot more than the 35 companies combined that have launched their IPO's this year; double the $626 million that has been received.
The way a REIT works is that it is a company that purchases property using combined investments. In other words, using the money gained through the IPO they would re-invest it into properties to build upon. This works like a mutual fund, where big and small investors can own shares of the real estate. REIT's also come with a few tax breaks, allowing them to trade at higher prices, and in turn give investors a higher yield. We will have to wait and see just how successful their IPO is.