The residents of Ohio seem to love horse races and casinos. Visiting the Northfield Park racino, which is located just outside Cleveland, was a popular activity— until it was shut down. The reason for this shutdown was rebranding, as the property was previously named the Hard Rock Rocksino Northfield Park, but it was bought by MGM and underwent a rebranding process that ended a couple of days ago. In other words, the citizens of Ohio and everybody else who passes by this place will soon have an opportunity to visit the MGM Northfield Park.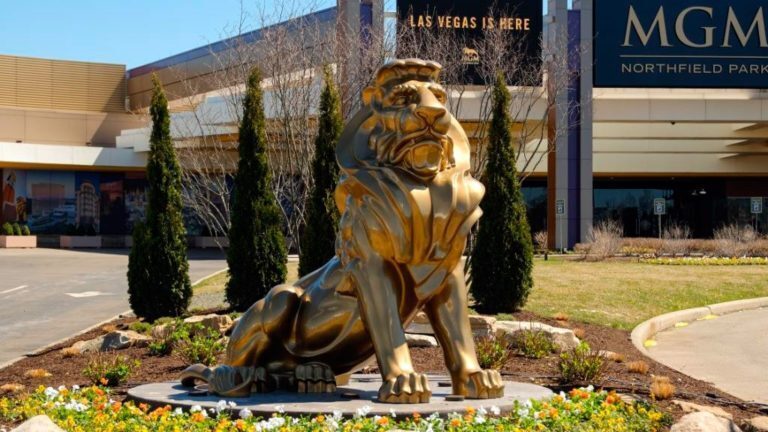 MGM bought a total of two properties during 2019, both of which were purchased from their own GM Growth Properties (MGP), as well as REIT (real estate investment trust) which was created by MGM Resorts. The Rocksino venue and Yonkers Raceway were bought for a total of 1.85 billion. MGP still holds the ownership to the ground on which the properties were built and where they are located.
Both the Yonkers facility as well as the Northfield Park racino cannot actually offer the full casino experience. In fact, it cannot be considered a full-scale casino as it offers only slot machines and pari-mutuel wagers. Nevertheless, it continuously outperforms other full-scales casinos located in Ohio by far.
What About Sports Betting?
Ohio hasn't legalized sports betting yet, but that did not stop MGM from preparing everything should this type of gambling become legalized. First of all, they made a partnership deal with the Boston Red Sox as they are going to be an "official and exclusive casino resort" for this team. They have already started creating various products which are branded by this legendary team. Furthermore, Fenway Park, which is the ballpark of the Red Sox, will now feature the famous MGM Lion, which is going to be located on its left field wall.
The President of MGM Northfield Park, Chris Kelley, stated that he was anxious to see sports betting coming to Ohio. However, he stated that the entire process was very difficult and that he understood that there was a lot that had to be done before sports betting is fully legal in the state of Ohio. He added that he would have loved to see all channels grow, but realized that it was a decision that the lawmakers and regulators should make first.
However, MGM is also known for employing lobbyists to build campaigns that would promote gambling and sports betting legislation in some states. When it comes to Ohio, these lobbyists are probably already working full-time, convincing lawmakers and the general public alike that there are many benefits to legalized gambling. When it comes to MGP, it was established in 2015 and the main idea was that it should be MGM's landlord. In other words, MGP buys properties from MGM and then leases them back to this company.