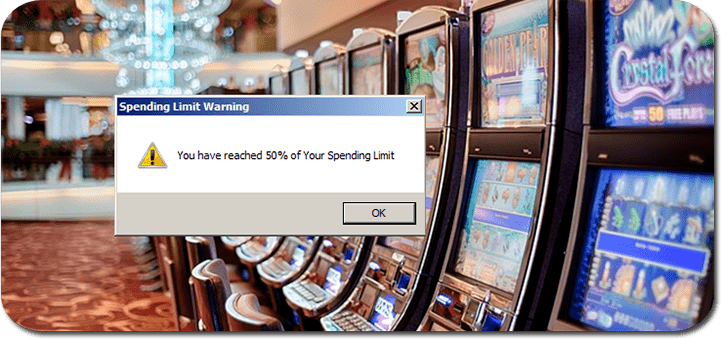 In a big step towards trying to curb gambling addiction, Massachusetts will be the first in the United States to implement pre-commitment technology into their casino slots. This will be an active way to help those players that can often get carried away at their favorite casino, as time seems to move faster when having fun. This type of technology isn't available at any location in the nation yet, but hopefully, with the help of Plainridge Park Casino, it could catch on quickly.
Testing the Technology on Slot Machines
The first machines that will be getting the pre-commitment technology implemented will be the slots. The program itself is called Play My Way, which was developed with the funding, nearly $200,000, the state receives from new casino licensees. The way it works is that when a player sits down at a machine, they will insert their player card and a screen will pop-up.
At this screen, the player will have the option to input a specific spending limit, and throughout the gaming period, the software will notify them of how much has been spent. As they play, they will get notified when they have spent 50% of their limit, again at 75%, and finally at 100%.
Massachusetts Gaming Commission Chairman Stephen Crosby stated when getting an update on the systems development,
"This has never been done in the United States before and it's never been done in any jurisdiction of the world where it's been successful. So we've had to do this from top to bottom. That means everything from software design to marketing materials."
If it is successful, it could be implemented at casinos throughout the United States. It would be required to be placed at in-development locations, like Wynn Boston Harbor, MGM Springfield, and the Mashpee Wampanoag's First Light Casino.
A Few Play My Way Drawbacks
The one drawback that many are having their doubt on whether the technology will work or not is that it is on a voluntary basis. Players can continue to bet, even after getting the last warning that they have reached their spending limit. All they have to do is change their limit or un-enroll from the program. This carries a more psychological factor, rather than physical. Players that believe they do have a problem could use this tool to help them walk away while others may just ignore the technology altogether.
Another drawback is the fear, some casinos have that the software will be adapted to actually force the player out by locking their account for the day after their spending limit has been reached; this could lower their profits. By keeping it voluntary, this will have mixed feelings towards its effectiveness until the results come out all we can do is speculate.