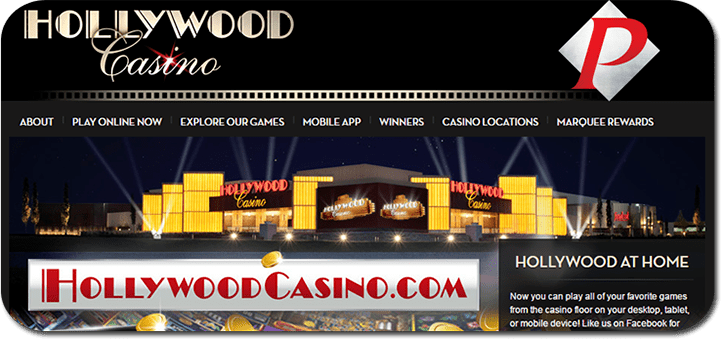 The state of Massachusetts is looking into certain allegations regarding the social gaming site, HollywoodCasino.com, where it is free to play any of the games. The reason state officials are taking an interest is that the website is linked to the Plainridge Park Casino, their very first fully licensed location, and had to take action after a story from the Boston Globe ran last week.
Boston Globe Story on Misleading Free Online Slots
The Boston Globe ran an article where they detail the perceived differences between playing on the free-to-play social gaming site and actually going to the brick-and-mortar casino. They are stating that the online slots are much easier to win at than what you would encounter on the gaming floor. Experts in gambling addiction have stated that could give players a false sense of confidence, as the payout percent is different on the casino slot machines.
As Natasha Dow Schull, associate professor at New York University and the author of Addiction By Design: Machine Gambling in Las Vegas stated,
"If the games look the same and sound the same, but the payback of one is much lower, then that's misleading. The question is whether this kind of marketing, while fine for shoes and other consumer items, is acceptable for gambling."
This is what sparked the Massachusetts Gaming Commission to start an informal investigation into these accusations, and whether or not they would have any negative effects on the players.
Penn National Gaming Tries to Clear the Air
Officials from the Massachusetts Gaming Commission invited the Penn National Gaming's executives, the parent company of the Plainridge Park Casino, to talk about their free-play social gaming site. Trying to answer the allegations, VP of public affairs Eric Schippers told the Globe,
 "As a percentage of spins, the winning experience is similar to the one at the casino."
He did admit that the online free-play jackpots were higher, but seeing as how the average times a player wins is the same as on the casino floor, it is still offering a realistic experience. The MGC chairman Stephen Crosby conceded that it was not within their oversight duties to be involved in social gaming, as it is free enterprise, but would need to look into the matter nonetheless.
The state is already being overwhelmed by many other gambling factors including daily fantasy sports, as well as other online alternatives. They Gaming Commission was already looking for a way to fix all of these issues, as they try to create a law that would encompass all of the internet gaming. This would probably resolve the issues surrounding social gaming within its borders.