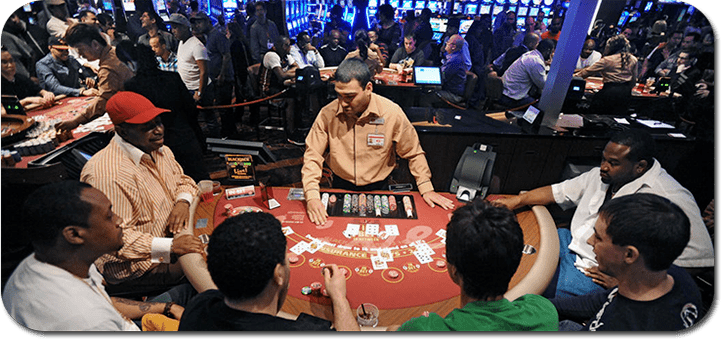 For the first time since live gambling was introduced, Maryland's casinos have been able to break previous revenue records, generating over $100 million in April, being the first time that this has happened. The five operating casinos in the state were able to surpass that mark, generating $103.8 million, which allowed them to beat the previous record of $98.9 million from July 2015. This will be the fifth consecutive month that revenues have increased compared to those same months from the previous year.
Great News for Everybody
The first casino was opened in 2010, and it has been a tough road since then, but thanks to favorable economic conditions and the casinos own marketing programs, they have been able to continuously grow. The Lottery and Gaming Control Agency released their monthly revenue records, showing just how great the month of April was for gaming. Seeing as how increased revenue also means that the state will get a portion of the money, this is great news for everybody. Director of the MLGCA, Gordon Medenica stated,
"This is another great milestone for Maryland's casinos. We're looking forward to continued growth of the state's casino industry, and of course, that means more funding for important state programs."
The state collected funds go towards programs like Maryland Education Trust, minority, and women-owned businesses, local grants, and the horse racing industry.
Casino Revenue Breakdown
There are five casinos in Maryland, and each has sustained growth over these past few months. April has been a good month for all of these properties, as their hard work has been paying off.
| | | |
| --- | --- | --- |
| Casino | April Revenue | Percent Increase Over 2015 |
| Maryland Live! | $57.7 Million | 13.4% |
| Horseshoe Casino Baltimore | $30.2 Million | 31.9% |
| Hollywood Casino Perryville | $7 Million | 2.0% |
| Oceans Down Casino | $4.6 Million | 8.9% |
| Rocky Gap Casino Resort | $4.1 Million | 6.1% |
With Maryland Live! Casino accounting for over 55% of the revenue generated, as it is the biggest and most localized in the state. Horseshoe Casino Baltimore had this biggest increase, as stated by Erin Chamberlin, VP, and GM,
"Our April revenues represent a high point in what has been an ongoing trend of strong year-over-year growth resulting from innovative marketing and promotions initiatives as well as a comprehensive mix of best-in-class entertainment offerings."
The combination of a better economy, lower gas prices, and great casino marketing has made for the best possible outcome, continuous growth. These growth numbers rival those of Atlantic City, and could surpass their declining revenues within a year.