Macau has been one of the biggest casino areas in the world for a very long time, but there are some concerns that it could be severely affected in the future if VIP players continue to avoid it. It is no secret that some of the biggest revenue drivers in Macau are VIP players who loved going there to play casino games, but some other areas in the world opened their casinos which immediately attracted VIPs who decided to leave Macau either for a short period or forever.
Although many analysts believe that it is other places that negatively affected the number of VIP visitors in Macau, there are actually several other reasons for that. However, one thing is certain — VIP players choosing not to go to Macau can actually present a "sustainable threat" to the economic future of this city. According to Grant Govertsen of Union Gaming, the VIP growth is not weakened only because it has become stronger in other areas. In fact, he claims that it is the other way around actually. He claims that the growth of VIP players in other areas is a direct consequence of VIP players choosing not to go to Macau but to visit other places instead.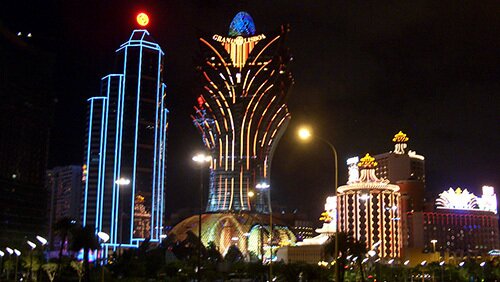 But why would they do that in the first place? Well, the reasons are numerous, but some of the most important ones are the US/China trade war which affected not only the gambling industry but also many other areas. Furthermore, Macau officials recently imposed a smoking ban in this city which was a heavy blow, especially for the Chinese visitors, many of whom are chain smokers.
Union Gaming Analysis
It is quite obvious that Union Gaming noticed there has been a growing trend of VIP players leaving Macau, resulting in a significant drop. They had forecast a recession which was about 8%, but in reality, this could go up to 15%. On the other hand, mass gaming has been on a steady rise for a better part of the last decade, and a 10% growth is anticipated in this aspect. Nevertheless, VIPs still make the biggest chunk of Macau's revenue, and it is anticipated that there will be a 2% drop in revenue for Macau this year.
Govertsen also emphasized that the way tax was structured in Macau was not really helpful. He stated that the next highest tax rate for VIPs is in South Korea and that there was a difference of approximately 2,000 bps. In other words, things have to improve in this aspect, especially now that Macau plans to introduce a no-extension policy for all the concessions that would happen post-2022. Therefore, it is a perfect opportunity to address this issue and start discussing openly how to improve.
Although this year is considered to bring more loss than gain, many analysts agree that the next one will be better, and predict that there will be a 6% growth when it comes to VIP play and 10% growth for mass gaming.