After the deadline was postponed by the PM of Japan, Shinzo Abe, the Country of the Rising Sun is once again the primary target of news related to the casino industry. Things are still not set in motion, and casino operators who want to take part in IR can still back down from the race. Although many just wanted to get a license without asking too many questions, Las Vegas Sands seems to have a different approach. In fact, its officials stated that the only way they would settle for a license to build and run an IR in Japan is if it is located in a big city.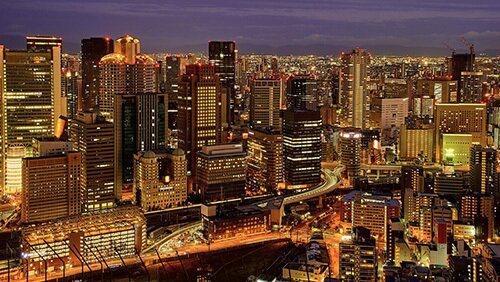 The reasons for this type of standpoint are various, but the company's Managing Director of Global Development, George Tanasijevich, was very clear that the company run by Sheldon Adelson would not be content if an IR license that they receive is for building an IR in a small city or unpopulated area. According to Tanasijevich, such IRs simply don't align with the expansion plans that the Las Vegas Sands have.
The Interview
Tanasijevich asserted recently in an interview for GGRAsia during the 2019 Japan Gaming Congress that Sands was interested in an Osaka IR. Osaka is said to be one of the primary locations and it is both a huge city and an attractive tourist destination that could bring a huge potential income to the selected casino provider. Tanasijevich added that his company took part in the concept submission process that was launched by Osaka recently and concluded on Friday.
Furthermore, Tanasijevich stated that Osaka would remain #1 objective for building and developing an Integrated Resort and that he firmly believed that Sands would receive the license due to their experience in MICE (an abbreviation for meetings, incentives, conferences, and exhibitions). Furthermore, the company is very experienced in the entertainment industry which would give it additional points for ranking higher when it comes to choosing the operator. Tanasijevich added his speech by saying that a big urban area was required in order to build and sustain a powerful MICE business which is one of the reasons why they expressed they wouldn't settle for a small area.
The Sands' executive stated that they wanted their IR to be located so as to be easily reached from big population bases. He mentioned cities such as Osaka, Tokyo, and Yokohama during his speech and addressed them as the Sands' main targets for building an IR. If an IR is built in Osaka, it would require an investment of approximately $8.5 billion, according to the local media outlets. Tanasijevich stated that Osaka would be a perfect choice for them as it fits the Sands' business model and that they would be able to satisfy the objectives and goals by both local officials and the Japanese government.