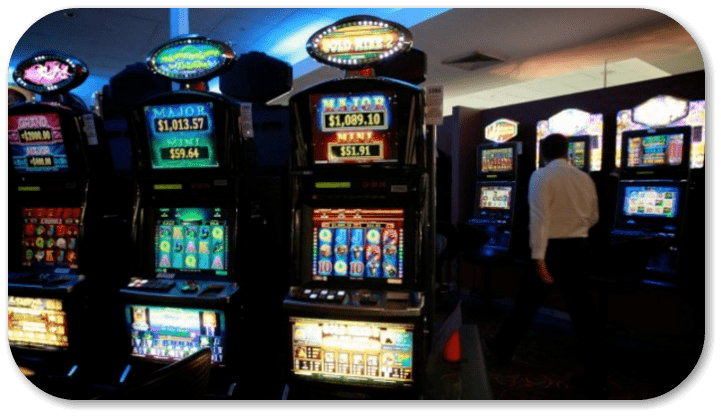 A first-of-its-kind lawsuit was filed by law firm Maurice Blackburn on Wednesday against casino operator Crown Resorts and poker machine maker Aristocrat. The lawsuit alleges poker machines are in breach of Australian consumer law in that they 'mislead the player into believing they are winning'.
Maurice Blackburn, a Melbourne-based class-action law firm, is taking on the landmark case on behalf of South Australian gambling addict, Shonica Guy, who has lost a considerable amount of money on poker machines over more than a decade. Prior to filing the lawsuit, the law firm had tried to speak to Crown casino and Aristocrat about their concerns with the design of pokies but didn't get a reply.
Despite having lost tens of thousands of dollars through pokie machines over the years, Ms Guy maintains that she is not claiming any compensation or damages for her pokie machine losses, she just wants a declaration from Crown Resorts and Aristocrat that the popular Dolphin Treasure (her favorite slot machine) and other similar Aristocrat pokies are deceptive. She was one of the attendees at the PokieLeaks campaign launch.
Pokie Machines 'Could Breach Consumer Law'
Jacob Varghese of Maurice Blackburn said poker machines breach consumer law in Australia because they "mislead the player into believing they are winning," the payout is often less than the amount wagered, yet you would think differently based on the sounds the machines are making.
"I think there is a growing understanding in Australia that pokies are a particularly Australian problem with devastating consequences for individuals, families and communities," said Varghese.
It is a David and Goliath battle but the Australian law firm is hoping the deceptive poker machines will be removed from Crown casino's floor, or alternatively that there be changes made to the design of Aristocrat poker machines to make them less addictive and harder to abuse.
The Maurice Blackburn law firm is acting pro bono in this case, and it goes without saying that if the lawsuit is successful, it would have broader ramifications in the poker machine industry.
Aristocrat were unaware about any lawsuit taking place, while in response to the news, a Crown Resorts spokesperson said: "Crown will vigorously defend any claim." Shares in Crown Resorts dropped 2.8 per cent and Aristocrat lost 2.6 per cent on Wednesday.