It seems that somebody had a very lucky Easter this year as one player managed to win the jackpot on one of the most popular slots by Yggdrasil called Joker Millions. The player placed only €1.25 on a spin in an online casino and it was just a matter of seconds before their life turned around completely and he won an amazing sum of €3.1 million. Yggdrasil Gaming is one of the most popular online slot providers in the world right now, and they also have a couple of slots that include progressive jackpots, Joker Millions being one of them. In fact, Joker Millions is considered one of their best slots, and it is played by hundreds of players all the time.
The player who won was on their laptop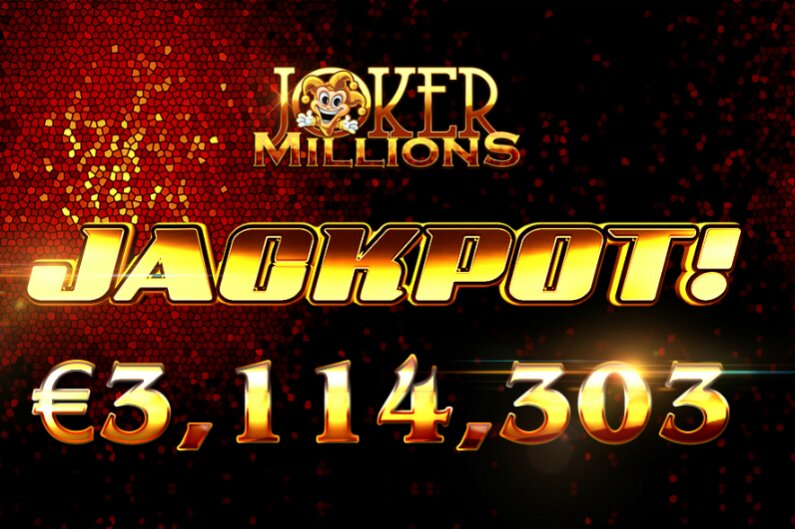 , and the colossal sum came after a simple €1.25 spin. The life of the lucky player may forever be changed, but this type of news is not new for the officials of Yggdrasil as their players often win huge prizes while playing their slots. In fact, another huge win happened just a couple of months ago when a lucky player managed to win a whopping sum of €7.8 million also by playing Yggdrasil's Joker Millions.
Joker Millions Online Slot
Yggdrasil has become a huge company which currently has offices in Sweden, Poland, Gibraltar, and Malta. They also have a very long list of clients and cooperate with online casinos. Yggdrasil released Joker Millions back in 2015 and it did not take long for the game to take off and become one of their most popular titles. However, the reason for its popularity is not purely because it offers hefty prizes. The game gives off a very interesting vibe due to being based on classic slots but with a slight touch of modern design. Furthermore, there are many interesting base game features and the intuitive gameplay makes players fall in love with it. The team at Yggdrasil was also very excited about this jackpot, with CEO Fredrik Elmqvist stating that they were pleased to see that loyal Yggdrasil fans were getting huge prizes.
Furthermore, he added that the team at Yggdrasil was very happy that the jackpot was won on one of the major online betting platforms that is a huge Yggdrasil's partner. As previously mentioned, this is not the first time that someone had a big win playing this amazing online video slot. The last time someone won the progressive jackpot at Joker Millions was back in November when a player won €7.83 million by placing a bet of only €0.50. Yggdrasil will continue to publish new games and some of them might also feature progressive jackpots. Apart from Joker Millions, the other game by Yggdrasil that offers a hefty progressive jackpot is Empire Fortune.