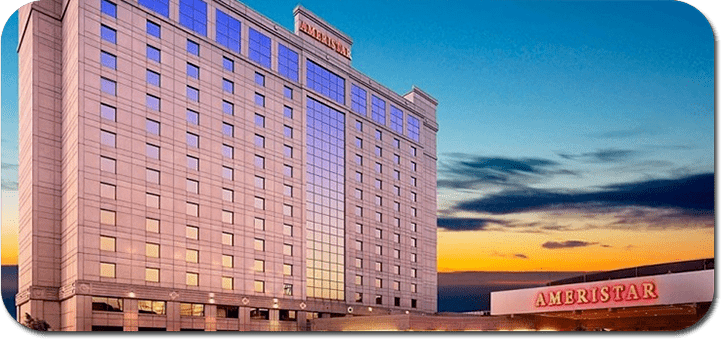 The casinos located in Northwest Indiana have become very necessary to not only the state but to the local governments that they help support. These gambling operators have been able to give upwards of $1.7 billion in revenues to the cities and towns that they are located in ever since the four riverboat casinos opened in 1996.
Casino Profits Benefit Everyone
With Indiana being a more conservative state, many still view these casinos as a necessary evil, however, it is by their gaming enterprises that these local governments have been able to succeed and thrive. This not only benefits the cities in terms of tax revenue generated but also due to the constant influx of gambling tourists and plenty of jobs for the locals. The four casinos in question are:
Hammond's Horseshoe
East Chicago's Ameristar
Two Majestic Star riverboats
Blue Chip Casino
The first three casinos have generated $1.4 billion for Lake County, while the Blue Chip casino has delivered $302 million to LaPorte County since 1996. Combined they have made upwards of $20 billion during the 20-year period. This revenue has been put to use for:
Infrastructure repair
Social services
Economic revitalization projects
Fund college scholarships
Hammond Mayor, Thomas McDermott expressed his gratitude towards the gambling industry and the casino within the city,
"It's been wonderful for Hammond. Without gaming revenue, we would never even be able to dream about having a program like College Bound."
Steps towards Expanding
Casino gambling was legalized in 1993, with the restriction that they must be riverboats or racinos, no land-based locations are allowed. However, in 2008 the French Lick Resort Casino was able to get away with having the small moat that surrounded them to dry up; officially becoming a land casino. State Governor Mike Pence does not agree with the expansion and legalization of land-based casinos, but he stated that he would not stand in the way if legislation were to pass.
This is great news, seeing as how Hammond and Gary are very close to downtown Chicago, this could help attract much more visitors from Illinois. The casino industry could continue to help local governments, and expansion would benefit the entire state.