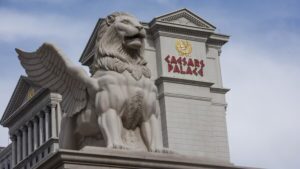 Carl Icahn has recently become one of the major shareholders in Caesars and was pushing for a sale of the company. He has a long history of buying companies and then selling them or merging them with others. As soon as he bought his shares, it was pretty obvious what he was planning to do with the casino operator, but it seems that he has stumbled upon opposition in the form of the Board of Directors who did not really agree to his proposal.
In fact, one of the companies that is really interested in buying Caesars is Eldorado Resorts. There were rumors that the two companies negotiated but failed to make a deal in the end, as Eldorado officials did not offer enough money to buy the casino giant. Josh Kosman stated in a New York Post article that Icahn would be willing to sell Caesars to Eldorado immediately if it was up to him only. However, the Board of Directors is not willing to negotiate any longer.
In other words, Icahn understood that the amount offered by Eldorado was simply not realistic at that moment, but he was eager to discuss the matter further and even settle for a lower price. On the other hand, the Board won't even talk about it. Eldorado made an offer to buy Caesars for $10.50 per share and approximately 15% higher than the real value of Caesars.
Icahn And Caesars' Relationship
Icahn is currently owning a total of 28.5% of shares in Caesars, after he made a successful series of purchasing stocks, and reaffirmed his position as the biggest shareholder in the company. He hasn't been quiet with his intentions with Caesars, as the only reason why this billionaire investor purchased such a huge share of the company was to eventually sell.
In other words, his stake in the company gave him the way to push the sale to happen, but there is an 11-seat board which is currently opposing his intentions. Caesars even brought a CEO whom he trusts, Tony Rodio, in order to succeed in his intentions. At the moment Icahn purchased shares, they were sold at $9 a share, but the Board of Directors is not trying to keep it at $13. Although the prices suggested by Eldorado is too small, Icahn believes that there is still room for negotiations and that they should make a new offer.
In fact, Icahn argued even before he purchased his stake that the only logical step for Caesars to take is to be sold, and the stock market seems to have thought he was right about that. Usually, when the company's officials want to sell it, its share prices go up on the stock market as many investors become interested in buying it. However, that was not the case with Caesars as it's stock price remained pretty flat when the big news about selling the company was announced.