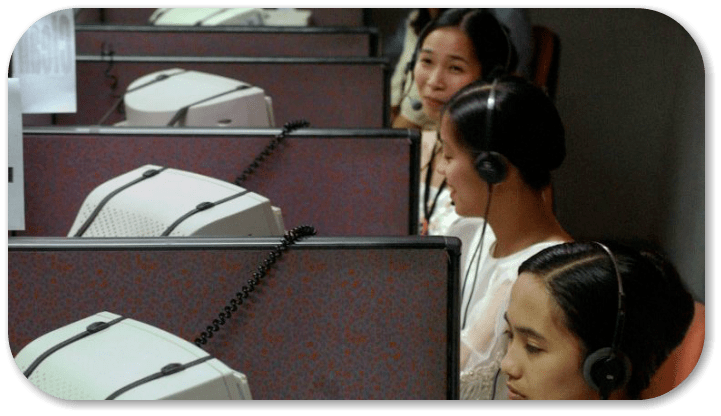 China's Ministry of Foreign Affairs has expressed concern regarding the detention of 1,200 Chinese in the Philippines that took place in raids on Friday during a crackdown on illegal online gambling operations in the country. They had been working in call-centre facilities on a former U.S. air base that has been redeveloped into an airport and business hub in northern Manila.
Biggest Gambling Crackdown in the Philippines
This latest gambling crackdown marked the biggest detention of Chinese nationals in the country. According to reports published online, most of the Chinese workers that have been detained were working illegally as they only had tourist visas.
A Chinese Foreign Ministry spokesperson said to a media outlet: "At present, a number of Chinese nationals have been released while others are still under investigation. China always reminds its citizens who travel abroad to abide by local laws. At the same time, China has expressed concern over the large number of Chinese citizens that were detained by the Philippines. We will continue to pay close attention to this case as it develops. China has requested the Philippines make appropriate arrangements for those who were detained,"
Although online gambling is not illegal in the Philippines it is a highly regulated industry with many restrictions including the requirement for operators to have licensing permits to operate an online gaming business.
Philippines President Rodrigo Duterte has made his stance on illegal gambling clear in just the six months he has been president, declaring war on activities that caused social ills. His presidency began by targeting rogue online gambling networks and those selling illicit narcotics.
Jose Carlito Licas, Chief of the BI Fugitive Search Unit, said that they would be charged and would be subjected to a deportation order. This reflects an increasingly strained relationship between China and the Philippines who have been in disputes over ownership of territory in the South China Sea.
Although unlike previous Philippine leader's that haven't had good relations with China, Duterte has made extra efforts to strengthen ties with its Asian neighbor. "You know, if China and Russia would decide to create a new order, I would be the first to join," he said in remarks broadcast by CNN Philippines prior to his departure to the APEC summit in Peru on Nov. 17.
China's concerns over the large number of its nationals detained is a bit ironic considering that China themselves recently detained 18 Crown Resorts employees for "gambling-related crimes", with most of them still behind bars in a China prison.