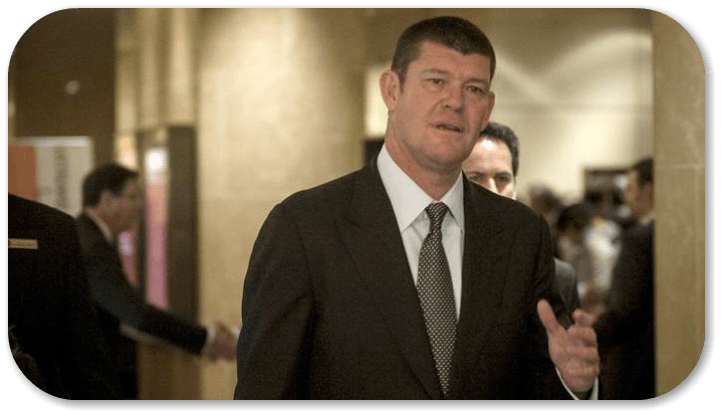 Crown Resorts shares were trading 14 per cent lower on Monday following news that 18 Crown Resorts employees had been detained on suspicion of committing "gambling crimes" in China. It is the biggest share price drop for the company's stock in 8 years, costing James Packer half a billion dollars.
Three Australians detained in China
Three of the employees are said to be Australian nationals, who form part of Crown Resort's sales and marketing team, including Jason O'Connor, a Melbourne senior executive in charge of the VIP international team at the company to lure in high rollers to Crown's Casino. The staff were detained in overnight raids a few days ago.
Crown Resorts spokeswoman Natasha Stipanov said the company is yet to speak to any of the employees in China, however, Crown was dealing with the Department of Foreign Affairs and Trade (DFAT) in an attempt to speak to the individuals as well as to ensure their welfare. They are still yet to provide details regarding why they had been detained.
The Chinese government is launching a crackdown on casino's promoting gambling in China's mainland. Even though casino operators are not allowed to promote gambling services in mainland China, operators had found a loophole by advertising the hotels and restaurants connected to the casinos.
The Crown Resorts employees could be facing up to 10-years jail time, depending on the seriousness of the severity of the crime, so it's a nervous wait ahead for the Crown employees that were in China for a business trip. According to The Australian Financial Review, the staff members who have been detained have been interviewed by Chinese officials over the past 24 hours.
The crackdown could pose a threat to Packer's $2 billion Sydney-based casino development at Barangaroo, which was intended for Asian high-rollers. Packer's Macau gaming interests had already been dealt a blow as a result of China's crackdown on gambling, with VIP high rollers in the region falling. VIPs would be reluctant gambling for large stakes at Australian casinos given China's focus on Australia in recent years.
CLSA analyst Sacha Krien reckons "they are making an example of Crown," and that "it would be surprising if Crown was doing anything different to other casinos with marketing staff in China."