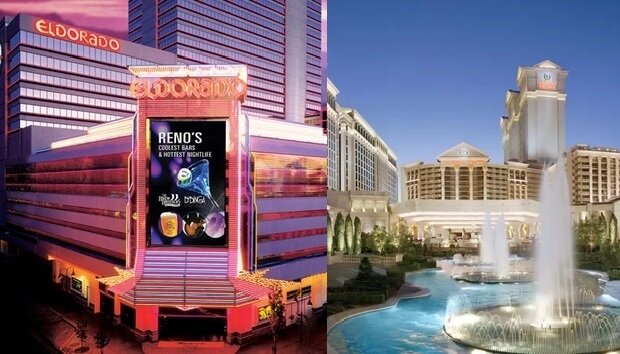 Caesars and Eldorado are currently in the early stage of a negotiation that could result in a $9 billion merger of these two casino giants and hospitality powerhouses. This did not come as a surprise, as Caesars has been in financial trouble for the past couple of years and merging with another company is the most logical solution at the moment.
The early talks of a potential merger are underway, though the outcome is still unknown, according to a report published by Reuters. Eldorado Resorts Inc. and Caesars Entertainment Corporation will probably both benefit from this merger, but things are just getting warm, as it is still early to make any kind of prediction about the future of these two companies. Furthermore, the report by Reuters has cited unnamed sources who are reportedly familiar with what is going on in Caesars and Eldorado. However, there is still room for doubt at the moment.
The Merger Is Going To Happen With Another Company
The sources claim that Eldorado is still considering all propositions made by Caesars, but that they have not made an offer to the casino giant. In fact, according to the sources, there are no guarantees that the ongoing discussion will result in a merger. As Carl Icahn has recently obtained a huge steak at Caesars and openly advocated for the company to merge. The sources that were interviewed for Reuters wanted to remain anonymous simply due to the fact that the talks of a merger are of confidential nature as Caesars would probably disclose financial information about the company to Eldorado.
Details About Eldorado
Eldorado Resorts is a company that currently holds 26 properties that are located all over the US. They have been doing pretty well lately, and even managed to acquire a fellow entertainment company called Tropicana Entertainment from Icahn Enterprises. At the moment, Tropicana has properties in Missouri, Mississippi, Louisiana, Nevada, Indiana, and New Jersey.
Details About Caesars
On the other hand, Caesars has not been doing well lately, although it is a much bigger company than Eldorado. At the moment, Caesars owns more than 50 properties in 14 US states— and in five other countries, to boot. The company was officially bankrupt back in 2017 as it failed to erase a debt worth $25 billion. Although they managed to smooth things out a bit and lower the debt, they are probably going to merge with another company.
If all goes well for Caesars, their total debt should be lowered a lot by the end of this year, but it would still be a significant debt. The future is quite uncertain for Caesars at this point due to all the ups and downs that happened in the past couple of years. With Icahn breathing down the company's neck, it seems that a merger is the only reasonable option.