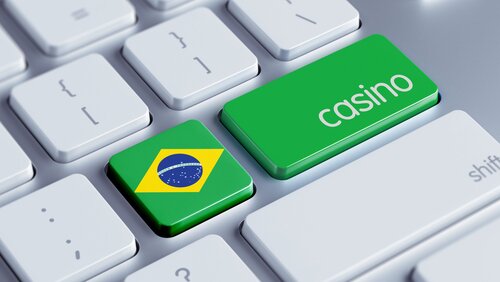 Gambling may be a super popular pastime virtually everywhere, but that does not mean that it is legal in every country on the planet.
Outside of Europe and North America, this entertainment form gets considered taboo in multiple regions where many believe it clashes with traditional values.
Such was the case with Brazil until late February when Brazilian deputies voted 246 to 202 in favor of passing Bill 442/1991, which makes various forms of gaming legal.
Brief History On Brazil's Gambling Laws
Initially, Bill 442/1991 got introduced over three decades ago as a Jogo do Bicho law. That is an illegal lottery-type draw that started to get a foothold in Brazil in the late-19th century. Since its debut in 1991, the bill got subjected to various amendments that expanded its scope.
In mid-2021, it again made the news cycle due to its appearance in the House of Representatives. It aimed to legalize multiple gambling forms and looked to establish a registry for people with a compulsion towards wagering. It got accompanied by Senate Bill 186/2014 that sought to make licensed providers comply with the Central Bank's rules concerning player identification and record-keeping practices regarding the communication of financial transactions.
It is worth noting that in 2018, Brazil enacted Federal Law No. 13,756/2018, the country's first concrete development towards widespread legalization of betting and gaming, as its goal was to permit fixed-odds sports wagering, online and at land-based venues. It stated that sports betting regulation would get rolled out within four years in Brazil, signifying a 2022 deadline.
Near the tail end of 2020, a division of the Brazilian Ministry of Economy named SECAP, the country's gambling regulator, announced that it hoped to bring forward a legal framework for fixed-odds sports betting by the summer of 2021. That was a promise that they did not honor.
As it appears that the final push for regulated fixed-odds sports betting in Brazil is about to happen, Bill 442/1991 just made casinos, horse racing, online gaming, bingo, and Jogo do Bicho legal in South America's largest country. Gambling locales can now get established in Brazil's twenty-six states via a tender process.
The Evolution Of Games Of Chance In Brazil
In the past, playing games of chance was illegal in Brazil, legally classified as a misdemeanor. That was so, since 1946, stemming from a decree signed by President Eurico Gaspar Dutra. Dutra's wife, Carmela Teles, is often mentioned as the decree's prime proponent due to her strong religious beliefs and ties with Brazil's Catholic Church. That said, the country has allowed lotteries dating back to 1967, and the state-owned bank Caixa Econômica Federal has a monopoly on them.
Bingo has had a legal rollercoaster ride in Brazil. It first got allowed in 1993 thanks to the Zico Act, which permitted its exploitation as a method of funding sports entities. Five years later, the Pele Act created a dedicated chapter for bingo regulation, only for this lottery-style option to get prohibited in 2004, under provisional measure 168, signed by President Luis Inacio Lula da Silva.
As discussed above, specific parties have been trying to make casino gaming a reality since 1991. It has taken this long primarily because of fears of the mental health risk associated with this pastime and the opposition from religious groups.
What Other South American Countries Regulate Gambling?
South American countries' stances regarding gambling vary dramatically. Argentina frequently gets talked about as one of the historically gambling-friendly Latin territories. It has no federal laws that govern casino gambling. Each of its provinces regulates it individually. Colombia, Paraguay, Bolivia, Panama, and Nicaragua allow various forms of betting online and offline, while Chile only recently announced plans to remap its laws to permit internet gaming.
Costa Rica is an online gambling haven for foreigners that wish to operate gaming sites, but the country forbids locals to play any game with random outcomes. Peru allows casino gaming, but not online, while Guyana and Ecuador have banned all games of chance.
To Wrap Up
Brazil's legalization of online and land-based gaming is a landmark decision that will undoubtedly cause massive waves in South America's gambling industry and make other countries reconsider their stances concerning the legality of this activity.