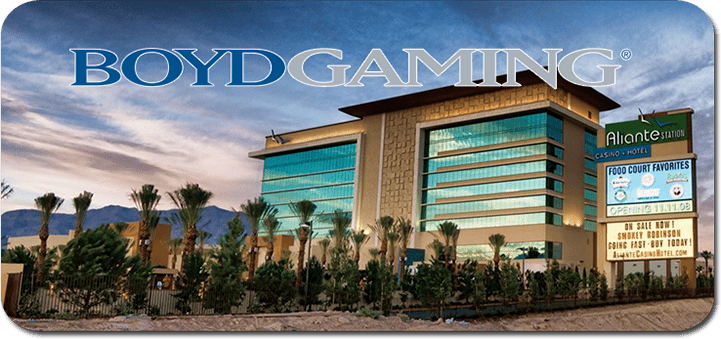 It seems that Boyd Gaming, an American gaming and hospitality company, wants to expand its reach in by acquiring the Aliante Casino located in North Las Vegas. This Nevada-based company set its sights on the casino as it was rumored to have come on the market a few weeks ago, and made a bid for it in the range of $380 million. They will be acquiring the holding company ALST Casino Holdco LLC, who is the current owner of the property.
Tough Past, Bright Future for Aliante
The Aliante Casino project cost its two owners, Station Casinos and the Greenspun Corporation, $662 million to get it built and open by 2008. However, due to unfortunate events Station Casinos had to file for bankruptcy in 2009, leaving the property to its creditors in 2011. It was valued at $378 million, which is why Boyd Gaming's $380 million cash offer was accepted so quickly. Their CEO, Keith Smith, was quite happy with the almost certain acquisition,
"Aliante is an asset without rival in the North Las Vegas market, strategically positioned to benefit from substantial future growth across the northern part of the Las Vegas Valley."
The casino is located in one area of the city that the gaming company has no properties, giving them the leverage they need to expand throughout the entirety of sin city. It is a smart move, as the North Las Vegas gaming market sits at $270 million, and the areas revenue has increased by 3% in 2015. The 125,000 square foot building, with 211 hotel rooms, and 1,800 slot machines, as well as the table games, race and sportsbook will be theirs to improve upon using their own development strategies.
Boyd Gaming Brings Good Fortune to the Table
This isn't another strategy to try and stay profitable, as Boyd Gaming already has a lucrative business with their Vegas casinos. They made $2.2 billion in 2015, and operate high-end casinos like:
Orleans Hotel and Casino
California Hotel and Casino
Fremont Hotel and Casino
Main Street Station
Borgata (Atlantic City)
They have a great foothold in the gaming market and have been doing a great job remaining profitable in the rough times. They plan on introducing their own B Connected loyalty program, along with their purchasing, shared services, insurance, and other efficient processes to the mix, giving Aliante Casino a big boost forward, giving them a strong foothold on the north end of Las Vegas.