Every since PASPA died legislatively, states started to consider re-introducing sports betting activities, and New Jersey was on the forefront, having prepared everything even before the act was lifted. In other words, Atlantic City casinos were the first in the US to receive sportsbooks and they are currently the most popular betting options, having filled NJ's budget with millions of dollars in tax money already.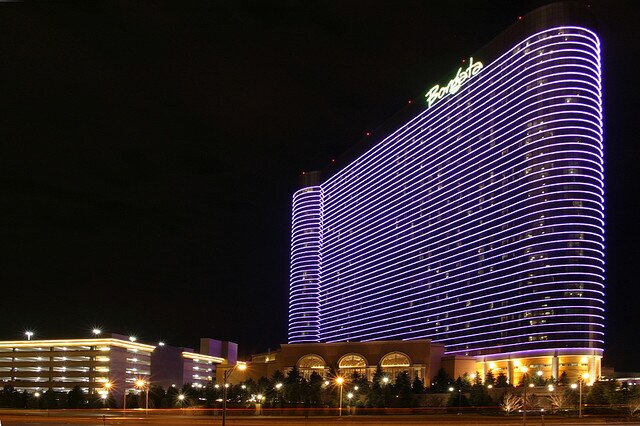 Atlantic City has been doing pretty well and the residents of NJ, as well as the visitors to the state, have been actively participating in placing wagers on their favorite sports. The Professional and Amateur Sports Protection Act was active since 1992, and it explicitly forbade any kind of sports betting activities. However, it all changed back in 2018 and the US is once again active in this field.
The Borgata casino has been the first one in AC to introduce sports gambling activities, and they have recently announced that they are very close to completing the gambling project that they have been working on for the past year. This project is supposed to be something very special and extraordinary, according to Borgata officials.
Moneyline Bar & Book
The officials have made an official announcement as part of the press release, stating that the project is worth $12 million dollars and is called Moneyline Bar & Book. This new venue will be opened on June 29 and it will be a perfect combination of a sports bar and a sportsbook. However, there is yet another bar and lounge planned in addition to Moneyline which will offer a separate ambiance and will be called Level One.
Marcus Glove is CEO and President of Borgata, and he stated that they had known exactly what they had wanted to provide to guests visiting Borgata Moneyline and Level One, which was more than just sports betting. He added that they wanted to bring together entertainment, sports, nightlife, cuisine, and gaming that would blend together into a unique experience for the visitors. There will be a total of six gambling windows at Moneyline, in addition to self-service betting kiosks. Furthermore, guests who visit this venue will have an opportunity to engage in traditional gambling activities, as it will also have 19 slot machines and four tables for blackjack.
According to the press release, the venue is "more than a sports book." It is the newest addition to Borgata and will also offer an exclusive dining program which is created by Tim Biglan, the Executive Chef at Borgata. Some of the available foods that guests will have a chance to try include Fried Fish Tacos, Giant Bavarian Pretzel, Braised-Sirloin Chili, and Moneyline Burger. The last option will be a signature dish which will be available only in Moneyline and nowhere else in the world. Furthermore, there will be 24 taps for craft beers along with a nightly entertainment program.