According to Fortune Business Insights, a Pune-based market research firm, the global online gambling market will begin to rake in annual revenues of $158 billion in the next six years.
The company's Online Gambling Market 2021-2028 report lists the rise of blockchain technology as one of the causes of this sector's meteoric expansion in the past few years. 
Moreover, according to Andrey Starovoitov, the Chief Operating Officer of SoftSwiss, one of the world's most successful casino software companies, cryptocurrencies have a 78.5% interactive gaming market penetration. They may not be most casual players' go-to payment methods, but worldwide digital payment adoption is continuously growing. 
It is evident that there is still a lot more than blockchain technology can do for the online gambling industry and that, at the moment, we are only scratching the surface of its possibilities.
What Is Blockchain Technology?
In simple terms, a blockchain is a digital ledger, a record-keeping system that makes information falsifying impossible. It first got introduced with the appearance of Bitcoin in 2009. 
As its name suggests, a blockchain is a collection of digital blocks, with each one of these containing a specific number of transactions. It is a decentralized database managed by multiple participants. 
The chief properties of distributed ledger technology are that all the records get individually encrypted, participants' identities remain anonymous, and data gets time-stamped and is immutable.
A cryptocurrency is a set of binary data which works as a medium of exchange in the digital sphere. Hence, cryptocurrencies do not have a physical form, like paper money, which a central authority issues, a financial institution. 
Cryptos are tradable digital assets whose transactions get recorded on the described public financial transaction database, a blockchain.
Blockchain & Compliance In The Online Gaming Industry
It is vital to grasp that cryptocurrencies are only one section of a blockchain protocol. They may be its most famous one, but the application of this technology is far vaster and has yet to get fully explored. 
Concerning interactive gaming fun, blockchain's primary role is to facilitate crypto payments between users and providers of games of chance. Yet, on account of the relative novelty of these transactions, there are some issues regarding cryptos at gambling websites.
In 2016, the UKGC, Britain's gaming regulator, announced that they now see cryptocurrencies as a fiat money equivalent. Curacao's four master license holders did this some years before the UKGC, allowing their licensees to accept digital coins for betting. 
However, the Malta Gaming Authority, the top international online gaming regulator, has yet to make this a reality for the operators under its umbrella. So, while most interactive gaming overseeing bodies permit cryptos, not all of them look at this form of payment in the same way just yet.
It is noteworthy that cryptocurrency transfers may result in players going through serious Know Your Client procedures, particularly in tightly regulated jurisdictions. KYC processes are anti-money-laundering measures that require gamblers to verify their identity before completing money transactions. They are a highly effective method in curbing financial crimes. 
NFTs & Virtual Casinos
NFTs or non-fungible tokens may be the thing that will put a stamp on 2021. Even though the idea of NFTs appeared in 2012-2013, this class of digital assets started to gain steam in October 2017 with the launch of CryptoKitties, and went mainstream in early-2021.
In short, a non-fungible token is a unique unit of data stored on a blockchain. It can be a video, photo, or any type of media or record. The lack of interchangeability of these tokens is what separates them from cryptocurrencies. 
NFTs use blockchain technology to generate a public certificate of authenticity, which does not stop reproduction, and only acts as proof of ownership. Essentially, the intrinsic value of NFTs is hedonic, and perceived scarcity drives their demand.
Metaverses are virtual shared spaces where users can own plots of land in NFT form. Decentraland is perhaps the most famous and developed metaverse on the World Wide Web. 
In April of 2021, video game pioneer Atari announced that it leased several plots of land to build an Atari virtual casino. Decentraland users can gamble using the platform's and other ERC-20 tokens in Atari's metaverse venue. 
There are multiple virtual casinos in Decentraland, and many believe that this is the direction the gaming industry should take going forward: fungible and non-fungible token-based gambling.
Final Thought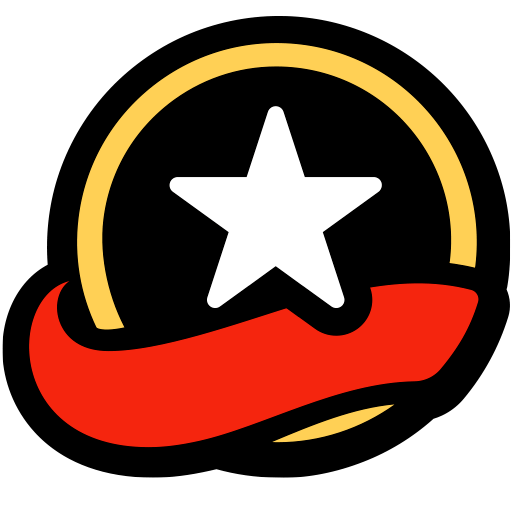 Undoubtedly, blockchain technology is changing the world. ­­In a decade, it has managed to enter multiple facets of life and gain acceptance from hundreds of industries.
The interactive gaming sector was the first to jump on this trend, hopping on as early as 2011 when the first crypto dice sites appeared on the internet.
It is vital to mention that Bitcoin is no longer the focus of casino platforms, as most allow a wide range of digital coins and seem to be diverting their attention to niche ones that make waves with the internet culture crowd. 
Furthermore, game providers are also looking to expand their crypto reach and explore token-based gambling and the metaverse arena as this industry quickly morphs into something no one could have predicted a decade ago.