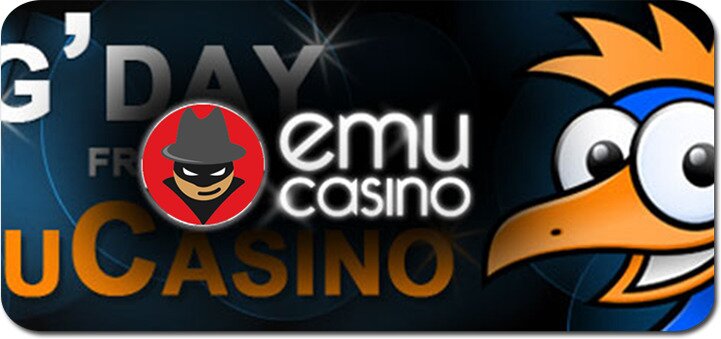 It appears that an online casino out of Australia has been operating illegally, and has been doing so for a few years. The operation in question, Emu Casino, is under the umbrella of the Emu Group Ltd, which has positioned and promotes itself as being the best casino in Australia, offering roulette, blackjack, and 800 other games. This story came to light thanks to The New Daily, who discovered some very disturbing facts about the illegal gambling operation.
Discrepancies in Ownership
One of the biggest aspects that came to light was the fact that the website and domain registered owner was a Gold Coast hairdresser, Jeff Muller, however, that is not what is surprising. The fact that Muller had no knowledge of the fact that he was placed as the registrant or that it had been registered under his company's name.
"That is all news to me. I have nothing to do with this website."
He only found out after The New Daily dug deeper and found this information. Making the smart move, Muller has sought legal advice on how to proceed. As the domain and website are registered under his name, he can legally shut it down; it would be important to prove that he was not involved in the gambling.
It seems that Emu Casino was incorporated in Panama to avoid taxes, and its parent company Emu Group Limited is registered in Malta, another location known for its tax havens.
Efforts to Regulate Locally as Banks Facilitate Bet Payments
It would be one thing to have an externally licensed and regulated online casino accept Australian players, but Emu Casino actually has customer service centers located in the country, in Sydney and Auckland. We may see a police raid on these locations as the story continues to unfold, as it has already happened before with a Betjack call center located in Queensland.
This isn't even the hardest part for authorities to handle, as the payment companies make it easy for people to deposit money into their casino accounts. These are all official channels that gamblers can use in order to play the casino games, and are offered by Emu Casino; including MasterCard and VISA. The United States has a good grasp on this concept, as they have successfully nearly wiped out the offshore gaming industry by limiting payments services and the ease of making the transactions. We may see some reform happen in Australia in order to do the same thing.