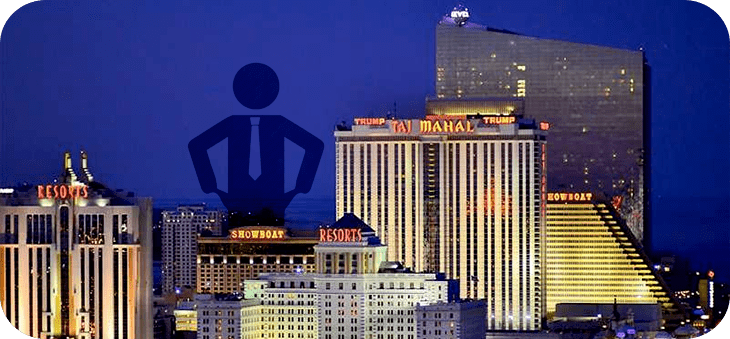 The New Jersey state Senate and Assembly is gathering on Monday afternoon to vote on a bill that would grant permission to place ballot questions on the November voting of whether they will allow two casinos to be built outside of Atlantic City. As most should know, the current legislation prohibits any gambling to occur outside of the city, and this would grant them the possibility to expand into other areas of the state. There are many pros and cons to this bill, but there is also a sense of urgency, as things are not going too well for the popular tourist town.
What the Bill Means for New Jersey Gambling
This bill, as well as the November ballot, will open doors to the possibility of expanding and building two new casinos within the state; something that was prohibited before. Current casino operators and owners who hold licenses already will be given the first opportunity to place a bid for those two new locations. However, if no one applies, then after 60 days it will be open to anyone from outside New Jersey. Each casino is estimated to have a cost of $1 billion for the license, building rights, and, of course, the actual construction.
It is believed that by building outside of Atlantic City it will ultimately hurt themselves, taking much-needed revenue away. Others view it as an opportunity to get back gamblers that would otherwise go to another state to test their luck. Taxes earned from these two new locations will be split between the state and Atlantic City, so they would have a share in the revenue. It will be up to the voters in November to decide whether or not this will become a reality, however, it is necessary to get something happening.
Atlantic City Casinos in Immediate Trouble
Moody's Investors Service, an agency that keeps track of money flow in Atlantic City stated in the analysis that they would run out of money in the next few weeks. In order for this to be avoided, lawmakers have to make quick decisions regarding two bills:
The first bill would strip decision-making power from Atlantic City and give it to the state, allowing them to break contracts and sell city assets to regain control over the finances.
The second bill would allow casinos to make payments rather than pay taxes.
Moody's informed that if both bills passed, the $102 million deficit would drop by 73% by the end of this year and be completely wiped out by 2020. This would simply be a way to plug a few holes, as Moody's stated,
"No matter which scenario ultimately occurs. Atlantic City's financial position remains vulnerable to external factors such as further casino closures and deteriorating state finances."
With State Senate president, Stephen M. Sweeney and Gov. Chris Christie backing both bills, this could look to become a reality very soon. Hopefully, they will get voted on and passed before the worst hits the Atlantic City casinos.