Online gambling is a fiercely competitive industry where hundreds of gaming operators seek to fight over an ever-growing player pool. Thus, in such a crowded landscape, the implementation of innovative technology gives companies a dramatic edge over their competition.
That is why on Monday, January 31, gambling behemoth Entain launched Ennovate, an innovation lab that will seek to develop immersive gaming and sports betting experiences in the metaverse.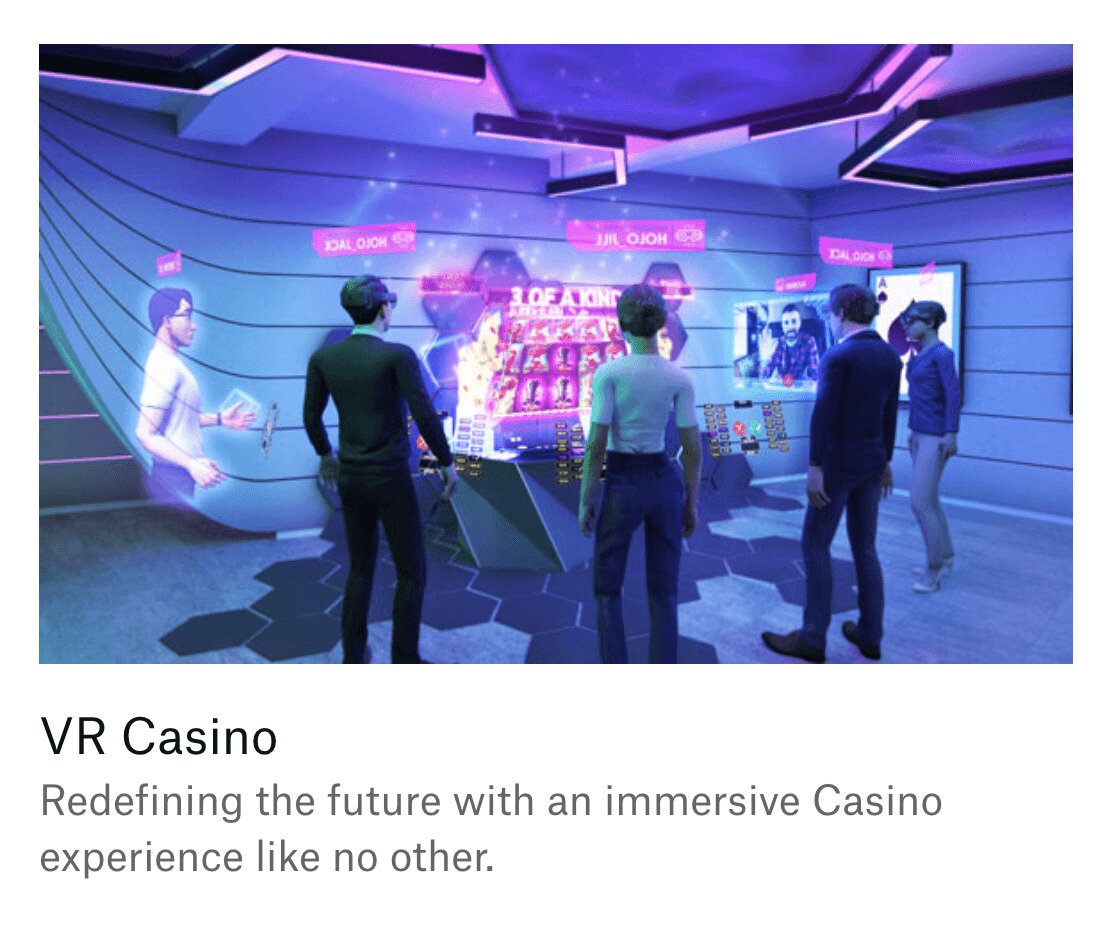 According to Entain's press release, the company based in the Isle of Man is looking to pour over $133 million into the funding of start-ups that will create dedicated software for non-fungible tokens and VR/AR technologies.
Plans for these innovative gaming/betting solutions are to test them out first in VR arcade games by consumers before debuting online.
Per a statement from Jette Nygaard-Andersen, Entain's Chief Executive Officer, the brand wants to spark an evolution in the sector by being on the cutting-edge of technology implementation, pioneering sports betting, and interactive entertainment for the metaverse. 
The platform, dubbed Ennovate, has penciled in a five-year plan. Its primary focus is to develop VR casinos/sports clubs. Plus, to foster business incubators/accelerators concerning activities happening in virtual shared spaces.
Based in the heart of Farringdon, London, the lab hopes to gather the brightest academic minds and the most forward-thinking business people by providing them an ideal environment where they can showcase their talents and change the online gambling sector.
The project will get backed by British Telecom Company BT, Verizon, and the blockchain-centric entity Theta Labs.
Once Entain announced that they would invest a sizeable amount in a metaverse-related department, their stock rose by 0.86% on the London Stock Exchange per Markets Insider.
The Metaverse Explained

The metaverse concept is nothing new, as it has been around for decades. The term itself is a portmanteau from meta and universe, coined by US author Neal Stephenson in his 1992 sic-fi novel Snow Crash. In recent years, it got adopted by virtual shared spaces with an open-world-game vibe.
These include Decentraland, Somnium Space, Axie Infinity, and the SandBox. They all feature decentralized governance, an Ethereum-powered economy, and a vast map that users can explore. So, they have similar operating notions.
They also all have native tokens based on the ERC-20 standard and dedicated marketplaces where users can buy or exchange items, which they can create in the form of NFTs. In December 2021, someone purchased a virtual yacht named the Metaflower in the Sandbox metaverse for $650,000.
Facebook, now Meta, announced its entry into the metaverse sphere in October 2021. However, they did not release too many materials regarding what their virtual world will entail.
Meta claims their metaverse will be the next evolution of social connection, a virtual playground where people can collaborate, learn, and play in ways they previously could never imagine. Expectations were, and are, that Meta's world will implement blockchain technology in some way, despite the company's ambitious crypto project named Diem coming to an end.
Many tech insiders believe that the company may introduce a new digital coin relatively soon, and Diem's extinction is only a minor bump in the road.
Decentraland, like the most popular metaverse going today, features several gaming establishments where users can bet on traditional and novel products using multiple crypto tokens, including the platform's native ones, MANA, and ​$ DG.
About Entain plc
Formerly known as GVC Holdings, Entain plc is one of the world's largest gaming and sports betting groups, operating in both the retail and online side of things.

Entain got founded in 2004, in Luxembourg, as Gaming VC Holdings SA. Yet, they underwent a rebrand in 2020 to reflect their global ambitions.
They are currently licensed to offer gaming/betting services in over twenty countries across five continents. Entain's stock trades on the London Stock Exchange, and the company owns multiple established gambling brands such as Coral, Ladbrokes, Bwin, Sportingbet, and PartyPoker. Most of these are particularly popular in Europe.
Entain pulls in over $4 billion in annual revenues, and it has an operating income of around $617 million. In the past few years, they have been actively trying to break through into the North American market, forging partnerships with USA gambling juggernauts like MGM Resorts, which unsuccessfully tried to acquire Entain plc in 2021.
In August that same year, Enatin bought Unikrn, a US-based eSports betting brand. The total money spent on this acquisition came to $67 million.
Unikrn got established for offering token-based wagering on competitive video game tournaments. In 2021 (March), before the Entain deal, Ukikrn signed an agreement with FYX Gaming so that the two could work together in updating the platform's monetization structure.
At the time of writing, Entain's stock is trading at $21.63. That is around 35% less than its price in September of 2021.