Blackjack is one of the most popular table games around as its rules are pretty straightforward, but without a strategy, this relatively easy game can become extremely daunting.
So naturally, a strategic approach includes several blackjack secret tips to make the most out of your gameplay. The more you know about the game and what to do in specific scenarios, the better the odds of winning your hands and get some cash.
How To Win At Blackjack: Top Online Blackjack Secret Tips
Our team has gathered the top blackjack secrets that will help you improve your blackjack game when betting real money online.
1. Split Aces And Eights
Always split eights and Aces. Splitting Aces allows you to create two brand new hands with dramatically more benefits than a starting point of 11. Naturally, you'll need to place another bet when splitting, but the odds are in your favor.
The same goes for a pair of eights – combined, they're not a particularly strong hand, but when you split them, they have the makings of two good hands.
2. Choose 3:2 Over 6:5 Payout
Different casinos feature different payout policies, and some opt to award Blackjack (Ace and ten) at odds of 6:5. Whenever possible, play at casinos or tables that offer 3:2. It may not look like a big difference, but your winnings will be more.
If you bet $10 on a 3:2 payout table and draw a Blackjack, you'll win $15. However, a 6:5 table only awards $12 for the same win. The 6:5 effectively gives the house a more significant edge.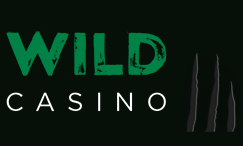 Play 3:2 Blackjack Payout At Las Atlantis
100% up to $5,000
Legit And Reputable Online Casino For US Players
14 Deposit Methods, Including Visa And Bitcoin
Bet & Win Now
3. Pick A Table Where The Dealer Stands On Soft 17
A dealer's ability to play on with Soft 17 (a hand containing an Ace and one or more other cards totaling six.) can be a get-out-of-jail card that adds 0.2% to the house edge.
A dealer that plays a Soft 17 can trump several hands by choosing that the Ace value is one instead of 11.
4. Always Double Down On 11
After receiving two cards, you have the option of placing a double down bet; this doubles your bet before you proceed to take a third card.
Always double down when you have a starting hand of 11, no matter what card the dealer shows unless he has an Ace. With a hand of 11, it's more likely that your next card will be a 10-value card, leaving you with 21.
5. Set Your Limits And Stick To Them
Before you get started, you should determine a budget and decide how much you're willing to bet per hand.
Blackjack bankroll management is part and parcel of successful gambling and, when used correctly, only exposes a set percentage of your budget to risk.
A bankroll also prolongs your gameplay and prevents you from chasing your losses.
6. Don't Split Tens
Why break up a perfect couple? Never split a pair of tens; you've already got a hand worth 20, and the chances of the dealer beating you are slim.
Sure, you may think you can win both hands after the split, but it's unlikely; instead, you may very well lose both hands. So take the money and run.
If you are considering splitting 10's be sure to read our tips on splitting tens.
7. Use A Strategy Card / Chart
This is more of an online blackjack tip than a secret but is really important when you're new at blackjack.
All of the rules can become somewhat confusing for novices; that's why it's advisable to get your hands on a strategy card.
Once you have all of the blackjack strategies in the palm of your hand. You can quickly consult the card and find out exactly how to act in every possible situation. 
8. Don't Take Insurance
Certain online casinos offer Blackjack insurance if the dealer shows an Ace.
The insurance supposedly offsets your loss if the dealer makes a Blackjack, but the odds of the dealer's play don't justify the price and potential return from the insurance in the long run.
9. Stand On 17
Always stand on a hand that totals 17 or above. Some strategies will tell you to hit 17 if the dealer has an Ace, but that's dependent on the player's appetite for risk.
10. Know Your Blackjack Variants
Before you play a real money blackjack game online, make sure that you're familiar with its rules, payouts, and side bets, as there are slight differences between all the different types.  
Blackjack Secrets: Can You Really Win Every Time?
When looking at a Blackjack game, it's apparent that it's not strictly speaking a game of chance such as video slot or roulette, for that matter. Blackjack requires skill in addition to luck.
Despite skilled gameplay being requisite in winning, there are no foolproof ways to win all the time.
However, if you follow a strategy and know some good blackjack secrets, you'll surely win more often.
Casinos also include a house edge to give them a slight advantage over players; otherwise, the entire casino industry would bust.  
Start Playing Online Blackjack For Real Money!
Now that you're familiar with the basic blackjack tricks that will help to improve your blackjack gameplay, it's best to try them out by playing at your favorite online casino.
You'll now be able to make an informed decision based on your particular bankroll, playing style, and blackjack knowledge.
Remember to read each game's rules so that you can effectively lower the house edge and increase your winning odds.