Cubee is a unique slot developed by RealTime Gaming that attracts players through its one-of-a-kind gameplay and adventure. 
Cubee slot completely breaks down what you once knew about online slot gaming and reconstructs it into an adventure-style game where you fight Cubee's nemesis and different monsters on your way to the bonus feature.
If refreshing your slot gaming palate and experiencing something completely new sounds like something up your alley, we strongly recommend checking out Cubee.
You can play for real money at our recommended online casinos!
Play Cubee At These Top-Rated Online Casinos
| RANK | Casino | Cubee Slot Game? | Bonus | PLAY NOW |
| --- | --- | --- | --- | --- |
| 1 | Las Atlantis Casino | Cubee Slot Game? Yes | Bonus 280% up to $14,000 | Play Now |
| 2 | Red Dog Casino | Cubee Slot Game? Yes | Bonus 225% up to $12,250 | Play Now |
| 3 | El Royale Casino | Cubee Slot Game? Yes | Bonus 250% up to $12,500 | Play Now |
Cubee Slot Review
Cubee is a slot game by RealTime Gaming that accommodates gamblers of all experience levels as you can make small or big bets depending on what you're comfortable with. 
Unfortunately, RTG is known for not publishing RTP% for their games, so any information regarding that would be pure speculation. The slot game's volatility is medium to high.
Cubee follows a repeating linear story where the player can grind their way through monsters to unlock the bonus. This is new to many players, as slots usually integrate RNG for their bonuses.
Cubee gives you a guaranteed bonus, provided you can make your way there.
Cubee Review
Provider
RealTime Gaming
RTP
N/A
Min. bet
$0.10
Max. bet
$25
Reels
8
Lines
0
Progressive Jackpot
No
How To Play RTG's Cubee Slot Game
You control Cubee, who is a fluffy yellow… square? To defeat Rocco, you collect weapons such as clubs, swords, and axes to bonk over his head. 
Once you successfully defeat Rocco in one time period, you'll be transported to the next one until you eventually arrive at the exciting Cubeeland, which is this slot's bonus feature. of this slot.
The Monsters
In the center of the game, you'll see a time portal that spins out an assortment of monsters that make up the bread and butter of the game. The monsters are as follows:
Green (Casper)
Yellow (Spike)
Blue (Lucifer)
Red (Bones)
Casper is the lowest paying and most common monster to appear, and Bones is the hardest to chain together but the highest paying. In order to defeat these monsters, however, you'll need to level Cubee up (explained in the "Energy Balls" section below).
Lastly, you can collect time-relevant antiques to bolster your bonus feature. For example, in the Pirate age, you can collect cannons to increase the number of spins, and in the Viking age, each bow and arrow will increase the multiplier of your wins you'll receive in the bonus.
Energy Balls and Weapons: How Do These Work?
Energy balls are an important part of Cubee. So here's how they work:
In order to defeat the monsters in the time warp in the middle of the screen, Cubee must collect energy balls to power up. Without any energy balls, Cubee can only eat green monsters. 
Collect one energy ball, and Cubee can eat Spike, two will enable Lucifer, and three will allow Cubee to eat all monsters in the warp for a big win.
How To Win Free Spins & Multipliers
All you have to do to win free spins and multipliers in Cubee is play the game! That probably sounds like every single online slot game out there, but there is no randomness when it comes to acquiring the bonus feature in this game. 
If you have enough bankroll to continue playing, you will inevitably reach Cubeeland, the bonus round, by defeating Rocco three times.
Why You Should Play Cubee Online Slot Game
Unique online video slot gaming experience: Unlike many modern 5 reels slots, Cubee has 8 reels and is configured in a one-of-a-kind way. It may take some time to get used to the playstyle of Cubee, but it's such a breath of fresh air once you get the hang of it.
Potential for big wins once you reach Cubeeland: With the potential to increase your multiplier and free spins indefinitely, you can win huge amounts of money when you visit Cubeeland. Users have reported up to 50,000x their stake!
Your bonus is in your hands: Most slots give you a set amount of spins and/or multipliers, but with Cubee, you have the opportunity to collect a bunch in each time period you visit.
Ready To Travel Through Time?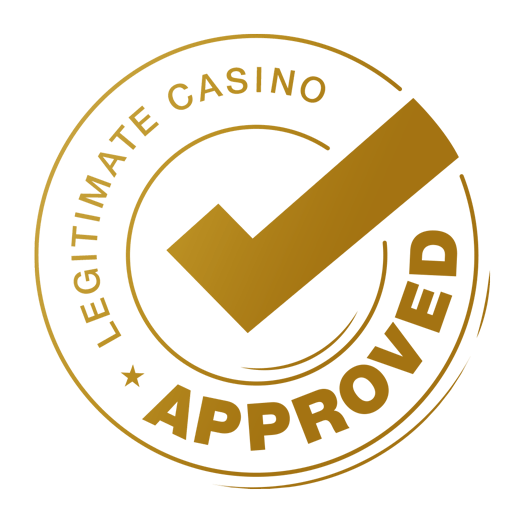 We wholly recommend giving Cubee a try if you're looking for an online slot game that is completely different to anything you've tried before. 
You can play Cubee at any of the recommended real money casinos above. All you have to do is sign up and deposit. Make sure you apply your welcome code to boost your starting bankroll and have a blast as you join Cubee's adventures!
You can also check out our blog post on arcade games you can play online for real money.