Casino board games are online casino games that take inspiration from popular brick-and-mortar board games, like Monopoly or Chutes and Ladders. If you know where to look, you can play board games for real money at legit online casinos.
Sometimes, the rules are the same as in traditional board games but with gambling mixed in. In other cases, the game is modified for real money play but includes rules similar to the original game.
If you enjoy real-life board games, continue reading to learn more about what board games are available to play for real money and the best online casinos to play at. 
The Best Board Games To Play For Real Money
Online casinos board game offering has increased significantly over the years. While all online gaming sites offer classic casino table games like craps and roulette, some online casinos are now also proposing new versions of traditional board games, like Monopoly and Chutes & Ladders.

These games have become very popular among players and explain, at least partly, why casinos' "specialty games" section keeps growing year over year.
In the section below, we take a look at both the old and the new. We dive into each game's rules and give you the best online casino to play at for real money.
Banana Jones: Discover Chutes & Ladders At An Online Casino
Banana Jones is the online casino version of the classic board game Chutes & Ladders (also known as Snakes & Ladders). Any game of chance can be turned into a fun specialty game and this longtime children's board game is no different.
Roll two dice to learn how many spots you'll move forward. Land on a ladder and you'll move much faster. Land on a snake and you'll take a tumble. You'll receive 5 dice rolls to get to the top. If you do, you enter the Banana Jones bonus game to see what prizes you win.
You'll find Banana Jones in Las Atlantis' "specialty games" section. Reminisce about the good old days while playing this renewed version of Chutes and Ladders!
Roulette: Spin The Wheel And Win Some Cash
You may not think of roulette as a board game but lots of people do! Roulette is a spinning wheel game found in most land-based casinos. The croupier spins a metal ball in a cylinder that has 37 or 38 slots. When the ball stops spinning, it lands on one of the numbered slots. Whoever bet on that number wins a bet.
WildCasino.ag has 4 versions of American Roulette and 4 versions of European Roulette. Players can wager between $1 and $10,000 on a spin of the wheel. They also can enjoy Roulette Tournaments, where they vie for 1st place with a pool of players.
One of the most famous casino games of all time, you can also enjoy roulette online at Wild Casino.
Craps: Roll The Dice And Get Lucky
Craps is the most famous dice game available at online casinos. Online craps is a casino classic because of its many bets and its wild swings of fortune. For a game with no strategy, craps has a low house edge.
Las Atlantis Casino features RTG's version of online craps. The game has the full range of craps bets you'd find in a land-based casino (we recommend you learn about bets before you play). It also allows players to take odds, which lowers the house edge on certain wagers.
Craps is generally in the "table game" section at online casinos, which is why we've included it in this post about casino board games.
Monopoly: Play A New Version Of The Most Famous Board Game Ever
Monopoly is the classic board game of old-fashioned American capitalism. Using Atlantic City as its inspiration, players buy properties and charge rent to their opponents if they land on it.
Betway Casino now has a Monopoly-inspired game called Monopoly Live, which is a spinning wheel game.
In Monopoly Live, you can bet on $1, $2, $5, and $10. You have about 10 seconds to place your bets before the next spin. If you select the correct result, you receive 1x the bet for $1, 2x the bet for $2, 5x the bet for $5, and 10x the bet for $10.
The bonus rolls multiply your winnings significantly. If it lands on 2x, you roll two dice twice, which shows how many slots you move. Add up the numbers moved over for your multiplier. The 4x roll can add up to huge winnings!
1 In A Million: An Alternative Spinning Game For US Players
Offered by WIld Casino, 1 In A Million is a great option for US players who wish to try their luck at a spinning wheel game.
Although the game is not offered live, you will get a humorous host that will definitely give you those Wheel-Of-Fortune vibes you are looking for!
The slot game has a 95.2% rtp percentage and a top prize of 20,412x.
Why You Should Play Gambling Board Games Online
Playing online board games for real money lets players indulge their sense of nostalgia. We all played classic board games during our childhood. Online casinos let you enjoy those same rules with the added fun of hard cash on the line.
Have fun playing new online versions of your favorite childhood board games.
Get an extra adrenaline rush by playing board games for real money.
Accept bonus cash while playing classic games generations of players have enjoyed.
Pick Your Favorite Board Game And Win!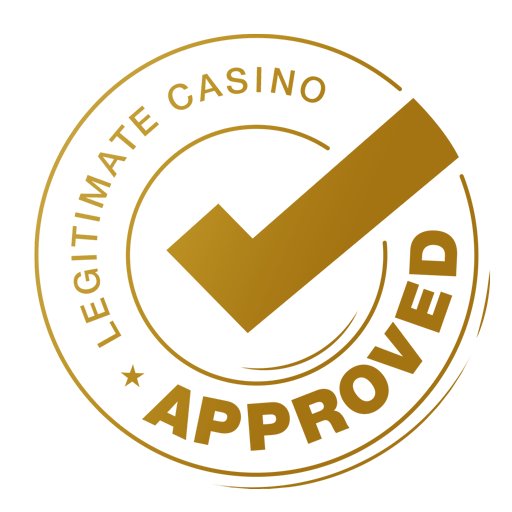 For most players, board games bring back fond childhood memories. Combine the excitement of gambling with the nostalgia for the good old days by playing board games at online casinos. 
Top casino sites like Las Atlantis, Betway, and WildCasino all feature great games from your childhood. Pick your favorite casinon board game and win today.